Pivot must have been stung by the botched penalty strike but this bloke knows more than most about adversity and how to overcome it.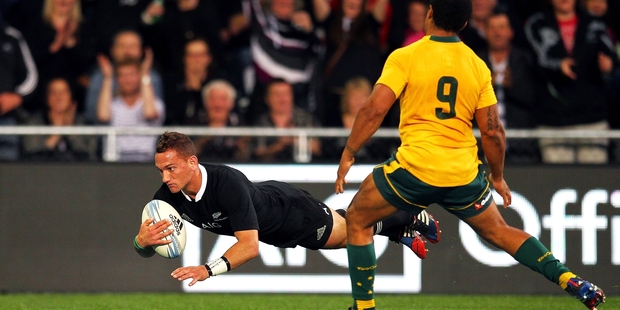 Teams around the globe are envious of the All Blacks' five-eighths riches - Carter, Cruden, Barrett, Taylor, Slade and a stack queuing up in the Super 15 and ITM Cup ranks.
It is a golden seam of talent and when Aaron Cruden topped his first penalty strike in Dunedin, it left a strange feeling.
Surely not. We have seen this before, in the final stages of the Chiefs' campaign, but it seems incongruous with the way this young man uses his neat frame in the middle of rugby traffic which would do an Italian roundabout proud.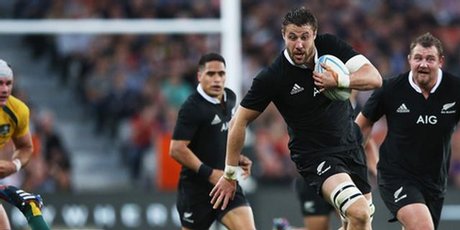 He skips and dances, pirouettes in the smallest of spaces, throws cutout passes as brutes descend into his eyeline, nudges and probes for space and territory with his punting.
But that first low, duck hook attempt from about 51m, you wonder what effect it had on Cruden, his own side and what sort of boost it gave the Wallabies.
It was like Michael Hendry stepping up on the first tee and hitting his drive low, wobbly and out of bounds way left into the caterers' car park.
Cruden must have been stung by the mis-hit, but this bloke knows more than most about adversity and how to overcome that. No one need explain struggles to this cancer survivor.
He had a couple of recent niggles with his knee but his work at Ellis Park then the Dunedin Stadium was classy.
He goaled seven of his 10 attempts on Saturday and scored a try in his 23-point personal collection.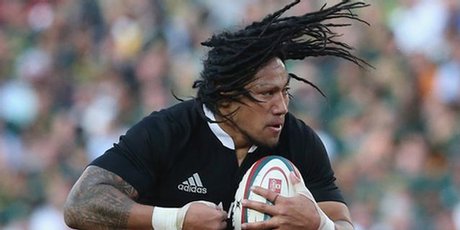 "He guided us around well. A couple of those early tries were pretty good execution, particularly that kick from him, and he really settled down after that first goal kick," backs coach Ian Foster agreed.
"His control and understanding of how we're playing is getting better and better all the time.
"The reason he is trying a little bit more is he has a greater understanding of how we are playing. We are trying to develop something and he is really settling in and has had some good time on the park to understand what we are trying to do and he is orchestrating that really well." Cruden's ability to juggle plays must be torture for the defences.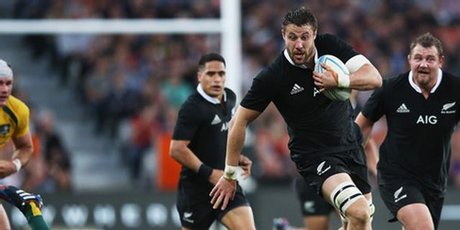 His crosskick for Julian Savea which led to Sam Cane's try was magnificent, and his backing up to score his own try was equally impressive.
Cruden delivers a style which mixes up the traits Daniel Carter and Beauden Barrett bring.
It is an exciting, sharp mix which suits the attacking All Blacks template - and which he needs to keep producing as Barrett keeps the pressure on to begin in the No 10 jersey instead of from the reserves bench.
The only concern may be his signs of wear and tear. Cruden has been involved in long campaigns this season and his legs were not ready for goal kicking earlier this season.
He needs a decent break, and that is one of the ideas behind the All Black selectors' plans to send some players home once they have played the test against England.
Cruden is a likely name on that departure card list but the health of Carter, Barrett and Taylor will determine that. In the meantime, the All Blacks will be toasting the rugby wealth of their 24-year-old pivot.