It always seemed a bit of a risk to play Cory Jane in Dunedin, a bit of a rush to get him back in black.
He had a strong All Black pedigree and impish enthusiasm to get back in the fray. But sometimes that eagerness can get in the way of both the player and selectors.
There was no harm trying but like many athletes coming back from a long break out of the game, there was an untidy reaction when Jane's hamstring objected to something he did at the side's final training run.
There were thoughts the damage might settle overnight and Jane could still play against the Wallabies before common sense entered the equation.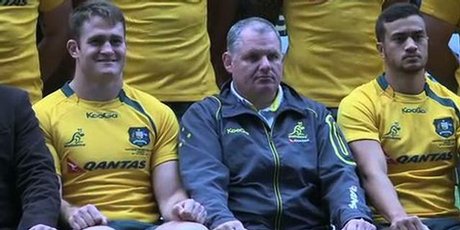 If the All Black selectors wanted Jane to stay with the party and get his rehab sorted in time to be of some use on the tour to Europe, then he had to be withdrawn from the final domestic test in Dunedin.
It does not leave the team in the lurch. Charles Piutau has shown enough glimpses of his all-round skill and those aerial and covering components the staff deem so important, to move straight into the right wing duties.
He has been on the field six times from the bench but this will be his first All Black start and a chance to see those talents which were so much a part of the Blues arsenal this season.
They certainly appealed to the national selectors who roped him into the All Black squad as an understudy to Israel Dagg and cover for centre and wing.
Piutau turns 22 later this month and while he has a few rough edges about his play and the decisions he makes, the way he breaks tackles, creates momentum in very little space and works hard, seems to fit the All Black template very well.
The tough part will be suppressing some of that impetuous streak which runs through his play. Piutau will be told to hold his width on the right flank, work the back three defences with Dagg and Julian Savea and wait for the attacking play to work towards him.
If he settles into that rhythm and the All Black forwards reproduce the venom they showed against the Springboks, then Piutau may end up with the sort of right wing treasure Ben Smith has discovered this season.
Fullbacks and wing we are told, should be interchangeable in the modern game. This is Piutau's chance to add another chapter to that theory.