Ben Smith's switch from wing to centre can boost him from very good to great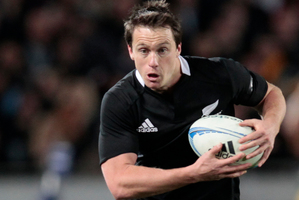 On the surface it appears as if this week is about Ben Smith's transition from wing to centre. It's not - it's bigger than that.
This week is about Smith's transition from non-believer to believer. It's about him accepting that he's worthy of being an All Black and a critical part of the present and future.
He's been shifted to the midfield, not because there are no other options but because the prevailing view in the management team is that he could become a world-class operator there.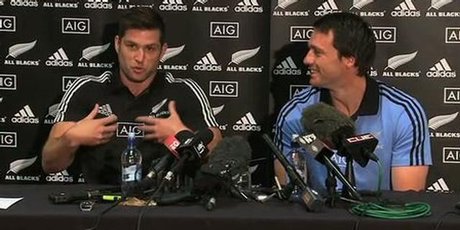 Some previous instances of outside backs being converted to centre for the All Blacks have ended in disaster.
It is a fraught business asking players to adapt at short notice to the specific and specialised demands of playing centre.
Sometimes it has worked. Tana Umaga went from being a good wing to a world-class centre.
More often, though, converted centre projects have been memorable for all the wrong reasons.
Christian Cullen went well enough in the unfamiliar role, but the team lost something by not having him at fullback. Leon MacDonald battled gallantly in 2003, but was exposed by the defensive demands, and Mils Muliaina's shift to No13 for the World Cup quarterfinal in 2007 was damaging in that it signalled that after four years of excessive rotation, the All Blacks had reached judgment day with no answer as to who was their best centre.
But the selectors don't see Smith as high risk. A risk, yes, because it would be foolish to believe that what he's being asked to do is easy. But that is the point of this exercise - Smith wouldn't have been asked if the selectors didn't think he was up to it.
All Black coach Steve Hansen has implicit faith in the 27-year-old, and much of this year has been devoted to getting Smith to share that faith.
"When he came I don't think he believed he should have been here," said Hansen of the man who would be most people's pick as the player of the Rugby Championship.
"He had doubts and that is not unusual for young people coming into the All Blacks. But as time has gone on he's got more comfortable in the environment and on the field, to the point where he's playing outstandingly well.
"He's not a natural talker and he's not somebody who has the tendency to waste too many words. He's a quiet, understated achiever."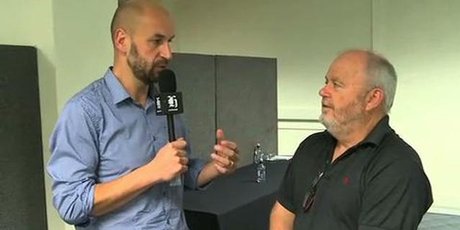 Smith doesn't disagree with his coach's assessment - not the first part anyway. Smith was a surprise choice in 2009 and his first touch in test football - against Italy in Milan - was to spill a not particularly high kick.
It was not until last year that he became a solid squad selection as a utility option off the bench and while he was the undisputed form back of Super rugby, he owed his regular test selection this year to the injury absence of Cory Jane.
It's understandable, then, that building his confidence has been a slow process, but he feels he's beginning to feel a level of comfort with test football and life as an All Black.
"I think I have," he says when asked whether he has accepted that he belongs in the All Blacks.
"You grow as a player as you go through. Looking back, I was probably a wee bit out of my depth at that time [2009]. I was trying to learn as fast as I could. I think I have picked up things along the way, and it was probably good for me because it made me learn a wee bit more quickly.
"I have been lucky enough to learn off Conrad [Smith] all year and see what he has been doing. I'll make sure I fit into the system when it comes to defence, but I am excited by attack as well in that position. There are a lot of opportunities that you get at centre."
Smith coming in for Smith appears to be a trade-off - the All Blacks will carry an inevitable vulnerability on defence, but will receive added potency in their ability to attack that outside channel.
Conrad Smith is the master distributor, Ben Smith is more of a line-breaker and it has been a while since the All Blacks posed such a direct threat through their No13. But it balances up in the end, and the All Blacks are confident that replacing one Smith for another will be as simple and undramatic as it sounds.
Central characters: Previous conversions
Christian Cullen: 1999 World Cup
The world's best fullback, Cullen was switched to centre because there was an abundance of outside backs - Tana Umaga, Jeff Wilson, Jonah Lomu and Cullen - competing for three places and no outstanding midfield candidate after the retirement of Frank Bunce the previous year.
Cullen, having played a bit at centre while at school, was shifted and while he was relatively comfortable and effective, the balance of the All Black backline wasn't right for the tournament and they didn't ever find their rhythm.
Leon MacDonald: 2003 World Cup
Ma'a Nonu was the first option at centre after Umaga damaged his knee in the opening game of the World Cup. But his erratic tendencies spooked the coaching panel who opted for the remainder of the tournament to field back-up fullback Leon MacDonald at centre instead.
An accomplished footballer, MacDonald's lack of familiarity with the defensive demands of the role were exposed by an in-form Stirling Mortlock in the semifinal. The Wallaby centre was the key figure - making big busts and controlling the tempo of the game.
Mils Muliaina: 2007 World Cup
Graham Henry began his reign in 2004 promising that the All Blacks would never again be forced to play a fullback at centre in a critical World Cup game. That was the inspiration for his rotational policy and yet four years later... the All Blacks picked a fullback at centre for a critical World Cup game. Muliaina, like Cullen, played well enough against France in the quarter-final, but the fact he was wearing No13 and not No15, suggested that after four years of endless tinkering, the All Black selectors had arrived in France with no idea as to their first choice midfield.