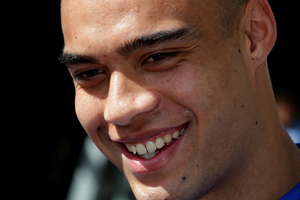 It's known as the Hex and Mexico might feel they have been cursed in their quest for a place at next year's World Cup.
With two rounds remaining in qualifying for the top six sides from North and Central America - known as the Hexagonal, or Hex for short - El Tri are in danger of missing out on a place at their 15th World Cup and the first since 1990.
The world's 21st-ranked nation have had a dreadful campaign by their standards. They've won only one of their eight games so far, along with four draws, have scored only four goals and sit in fifth with two games remaining. They're already on to their third coach of the campaign and failure to qualify will bring about inevitable blood-letting.
What unfolds in the next five days will have a significant bearing on the All Whites, given that next month they take on the fourth-best Concacaf nation for a place at the World Cup. It could be one of four teams but, in reality, will probably be decided by either Mexico or Panama.
The two sides are on equal points and meet tomorrow morning at Mexico's normally imposing home at the 105,000-seat Azteca Stadium, with the winner most likely to be New Zealand's opponents.
Mexico have lost one and drawn three at the Azteca and Panama, who beat Mexico twice in the recent Gold Cup, have taken considerable confidence from the fact that Honduras have already won in Mexico City.
"We'll watch the Mexico and Panama game as a group tomorrow night [US time] and, hopefully at the end of that match, we'll know where we will be heading in November," All Whites captain Winston Reid said.
They won't know definitively until Wednesday, when the final round is played. Mexico travel to play Costa Rica, who have already qualified, and Panama host the table-topping US, who are also through.
Honduras, who are in third, can claim direct passage if they beat Costa Rica tomorrow but have a second chance when they take on bottom-placed Jamaica in their final game.
It's a much more complicated picture than the All Whites' journey to this point and it seems an age ago when they won all six of their final-round Oceania qualifying matches to earn a spot in the intercontinental playoff.
The All Whites are at present in California for games against local club side Ventura County Fusion and MLS outfit Chivas USA before tackling Trinidad and Tobago in Port of Spain on Wednesday.
It hasn't been an ideal buildup, given the late drama trying to get warmup games and the absence of a handful of key players through injury and suspension, but Reid said the team were coming together well.
"The camp has been great so far. The facilities here [in Ventura] are good and it's been good to get the boys together for training before we travel to Trinidad and Tobago."
The All Whites drew 1-1 against Ventura yesterday, with Kosta Barbarouses scoring in the first half.
The Hex
Standings
USA (16 points), Costa Rica (15), Honduras (11), Panama (8), Mexico (8), Jamaica (4)
The games
Sat: Honduras v Costa Rica, USA v Jamaica, Mexico v Panama. Wed: Costa Rica v Mexico, Jamaica v Honduras, Panama v USA
- APNZ