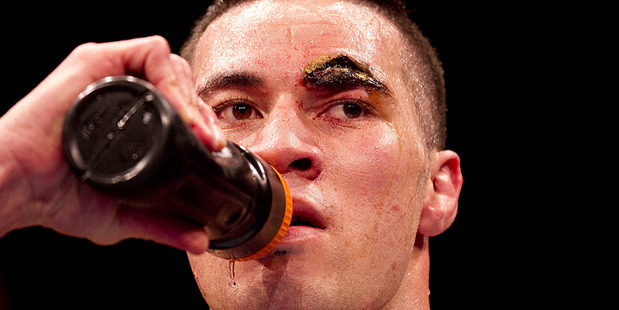 Joseph Parker will have woken today the proud holder of the New Zealand National Boxing Federation heavyweight title but also with some uncertainty due to the bad cut above his left eye suffered in last night's brutal second-round knockout of Afa Tatupu.
What is certain is that he is unlikely to fight again this year. But the bigger issue is how the cut, which occurred when he was accidentally headbutted by Tatupu in the brawl at Auckland's Trusts Arena, heals. It is likely to require a deft touch from a plastic surgeon.
As his trainer Kevin Barry said after the fight, such cuts can forever be a weakness for a boxer.
"It's definitely something to be concerned about,'' he said. "We don't know exactly how bad it is at the moment. Some fighters get cuts and they open up every time after that. Other fighters get cuts and they heal well, look after it and they never bleed again.
"The first thing we have to do is get it treated and see how he heals.''
Promoter Dean Lonergan said afterwards it was less a cut and more a "canyon'', and he was right, although the bleeding was kept to a minimum thanks to Barry's good work in between the two rounds.
It was a fight, which, cut apart, ended well for Parker, who couldn't resist Tatupu's stand and deliver style but improved his record to seven victories despite his tactical naivete.
The 21-year-old gradually got the better of the first round and it probably should have been called off in his favour but for a mistake by referee Reg Williams. A barrage of punches had Tatupu out on his feet with about 10 seconds to go, but rather than give the 33-year-old a standing eight count or stop the fight, he paused it because he believed the bell had gone, according to Parker.
Williams then told Barry he was considering calling the fight off due to Parker's cut, only for Barry to convince him to hold out for one more round.
The end, one minute and 55 seconds into the second round, was clinical. A right hand propelled Tatupu into the corner and a flurry of punches put him flat on his back.
Parker said: "I knew it [cut] was a problem and the ref said if you don't finish it I'm going to stop it in the second round so Kev encouraged me to go out, keep my distance and pick my shots better than I did in the first round.''
Injury permitting, Parker remains on track. Barry said he wanted his charge to have a world title challenge within five years and the punishment he took would suggest he has the chin to succeed.
"A lot of people have been asking me all week - we've never seen Joseph hit on the chin. Look, we've sparred over 250 rounds since we've been together in Vegas, with many big punchers, and I've never seen Joseph hurt once. I know he has a great chin so I wasn't worried about that at all. But people have got to see it and experience it. You saw, fighting a legitimate heavyweight puncher, his chin got tested a lot tonight.''
Lonergan said he wanted Parker to fight around New Zealand for the next couple of years rather than in the United States.
He added: "Kev and myself and Joseph have a plan and that's to be top 15 by early next year and by the end of the year top 10 to top five.''
Barry said: "We won't put Joseph up against taxi drivers, and no disrespect to taxi drivers. We want to put Joseph in fights that actually mean something so he learns something every time he enters the ring. I don't want him fighting 20 guys who can't fight and all of a sudden we put him up against someone who can fight and he hasn't been prepared.''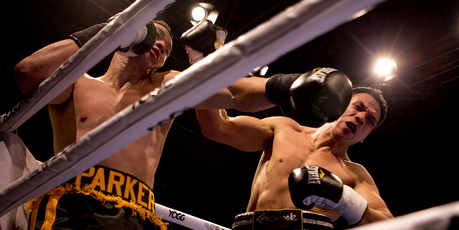 - APNZ