SBW's last-minute change of heart squashes Tohu Harris' World Cup opportunity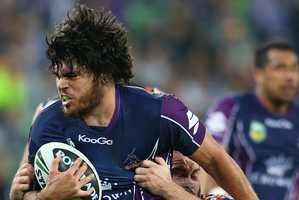 Tohu Harris might have been tempted to avoid answering his phone yesterday.
When he saw the number flash up with a call from Kiwis coach Stephen Kearney, he would have had more than an inkling what it meant.
The elation of being included in the 24-man squad for the Kiwis would have given way to deflation and perhaps even anger.
It was an awkward situation caused by Sonny Bill Williams' backflip on his earlier indication he was unavailable for New Zealand for the World Cup.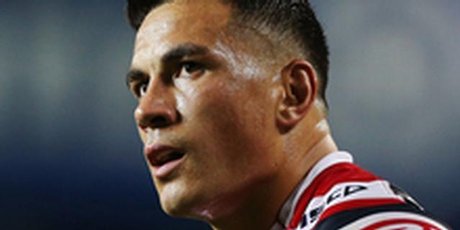 Teams had until early this morning to finalise their squads for the tournament, so there was little stopping the Kiwis selectors from making the change, but it still didn't make it any easier for Harris.
"As you would expect, I'm very disappointed not to be heading to the World Cup to represent my country, New Zealand," Harris said in a statement.
"I was very much looking forward to going, however I understand the decision that has been made and hope I get another opportunity to play for the Kiwis in the future."
Chances are he will - he made his debut in this year's Anzac test - but World Cups don't come around that often and it's why Williams made himself available. It wasn't until after he thought about it properly he realised he had made a mistake.
"After a few tough seasons topped with an amazing one with the boys at the Roosters, I was then faced with the opportunity to have a long-awaited break and go on holiday with my family," Williams said in a statement posted on Twitter. "Without thinking the whole situation through thoroughly, I eagerly jumped at the chance to chill out and rest.
"After having some time to really think about how much representing my country means to me, I decided to then put my name forward for selection."
The Kiwis selectors had little choice but to include him. They were duty bound to select the best squad that would give them the chance to retain the World Cup they won in 2008. Harris would have been a good squad member, and might even have forced his way on to the interchange bench, but Williams will be one of the first names on the team sheet.
"It's been a tough situation, but Sonny brings things to the group that we couldn't ignore," Kearney said. "He has had time since his NRL grand final win to clear his head and he wants to represent the Kiwis on the world stage.
"He missed our 2008 World Cup win and his inclusion will be a great asset in trying to repeat that success this year. It's not only his footballing ability, but also what he brings off the field which will benefit the team."
The NZRL were keen to take Harris to the UK in a development role, which would have seen him travel with the squad and play pre-tournament against the Cook Islands, but the Storm decided it was in Harris' best interests to stay behind and have a decent off-season.
It was a wise decision - he will also have minor surgery - and take some of the focus off the messy saga.
NZRL chief executive Phil Holden has defended the decision to add Williams to the squad, saying his "undeniable talent" couldn't be overlooked.
Holden described the last 24 hours as a "very difficult time" and said it was essential for the the NZRL to act with integrity when it came to the squad change.
"It's been quite challenging because, at the end of the day, whichever decision New Zealand Rugby League made, we were going to have some people saying, 'that's a great decision' and others that are going to go, 'that's not a good decision'."
- APNZ