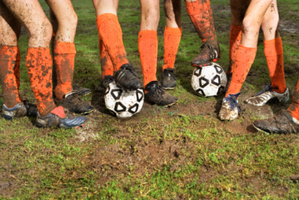 Wellington Phoenix supporters' group Yellow Fever have set up a fund to raise money for national under-17 players affected by New Zealand Football's controversial pay-to-play policy.
Last month NZF announced they would charge each squad member in national age-group sides $2000 as part of preparation costs, including the Young All Whites who will play in this month's Under-17 World Cup in the United Arab Emirates. Following anger from players and fans, NZF dropped the rate to $1000 for the under-17 side because the families didn't have enough time to plan for the expense.
Yellow Fever created a fund on website givealittle.com to help players who are struggling to meet the price tag. It was set up on Thursday.
Yellow Fever spokesman Dale Warburton said they had no idea how successful the exercise might be and whether it would be something they would do for future age-group sides, but a number of fans had expressed an interest in helping.
"We know a couple of kids who will struggle to put that sort of money together and if we can get enough together to pay for a couple of kids, then that's pretty successful," Warburton said. "These kids should be focused on their football rather than whether their families can come up with the money to play.
"It seems to be a philosophical policy rather than a financially-driven one. These players have paid enough money to get to where they are and should be reaping the benefits of their hard work rather than forking out more. Hopefully New Zealand Football come to their senses and get rid of this policy."
There has been widespread criticism of the proposal and last week Phoenix striker Paul Ifill weighed in on Twitter describing it as a "shambles". There is also a fear skilled players will slip through the cracks because they can't afford the extra costs.
Despite the backlash, NZF high performance director Fred de Jong said they hadn't wavered in their view that it was fair to seek payment from players because of all the benefits they received and the fact the national body couldn't fund everything.
Fifa pick up all the costs for playing at World Cups but NZF budget about $250,000 for a two-year campaign for such things as domestic camps, staff and logistical costs.
"We have no issue with the [Yellow Fever] campaign and are supportive of anyone who wants to help people get whatever funds they need," de Jong said. "It's no different to clubs who have said they will contribute to players and we would expect federations and schools to support their players at times as well."