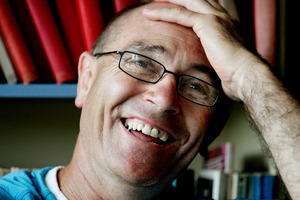 He's done it once before and John Ackland hasn't ruled out one day returning to the Warriors in a coaching capacity.
Tomorrow's under-20s grand final against Penrith represents his last game as Junior Warriors coach and ends an eight-year stint with the club that started when he agreed to work alongside Ivan Cleary with the NRL side.
At the end of the month he will begin work as the NZRL's newly-created national game development manager. It had been feared he might return to scouting for Sydney NRL clubs, as he did a decade ago for the Bulldogs, but still felt he had a role to play in local league with the game's development at the lower levels.
He leaves the Warriors amid some controversy after an apparent difference of opinion with NRL coach Matt Elliott but hasn't ruled out returning to Mt Smart for a third spell.
In 1995 he teamed up with Brian McClennan as Warriors youth team coach for their inaugural season but packed it in four years later because of frustration around the club's predilection for recruiting ageing rugby players rather than plumping for young talent.
"Sunday might not be the last one," Ackland said. "I am going to give up coaching for a while at least and go to the NZRL. Maybe a break. Who knows what the future holds?"
A few things might need to change for Ackland to return to the Warriors, most notably in some coaching and management staff, but his success in the under-20s competition is unrivalled.
The 55-year-old is the most successful NYC coach of all time and a win tomorrow will deliver a third title in four years after back-to-back success in 2010 and 2011. On top of that, he's nurtured 21 under-20s players into first-grade footballers since 2010.
The Junior Warriors have a good chance. They have amassed an incredible 112 points over the past fortnight while conceding 44 and are playing with the sort of freedom that makes them dangerous opposition.
"We know what works and have a lot of confidence in what we do," he said.
Ackland is typically relaxed about the game and it's an approach that tends to rub off on his players. He has a good relationship with his players and tries to keep things simple.
For all his success at junior level, Ackland cites his work alongside Cleary as his proudest achievement.
"We were part of a group that essentially took over a club [in 2006] that was broken, a club with its NRL existence hanging by a thread," he said.
"We were minus four competition points, $2 million in debt and the NRL had just fined us some incredible amount of money. We had an inexperienced playing group ... but we actually left something for the next guys and enjoyed a little bit of success along the way. It's how you grow dynasties and it's something that gives me a lot of satisfaction."
- APNZ