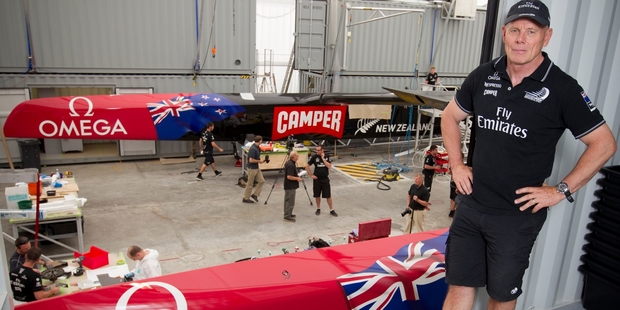 Under-pinning Oracle's gripping come-from-behind defence of the America's Cup is an irrefutable truth - a cluster of innovative marine-related businesses and yachties who make their home in a 50km radius between Warkworth and central Auckland were the real winners.
They provided the leadership, crew members - both on the boats and onshore - built the boats for the America's Cup and pre-AC45 event and designed the sails. In the development of the innovative yachting technology that is the hallmark of recent contests, Auckland, the City of Sails, is supreme.
From developing the first fibreglass 12 Metre yachts, to the modern composite hull construction, to the foiling technology that turned this year's Cup races into a spectacular event, Auckland boatbuilders and yachties have provided the vision and led the way for at least the past 20 years.
Whether it was Oracle Team USA, Emirates Team New Zealand or Italy's Luna Rossa, a considerable portion of the multi-million dollars spent by each syndicate will have found its way back to Auckland.
With companies such as Cookson Boats, Southern Spars, Bruce Farr designs and Kiwi sailors liberally sprinkled throughout America's Cup fleets over the past 20 years, Auckland has become widely recognised as the Silicon Valley of the yachting world.
This "Silicon Valley" comparison brand has been foisted on Auckland by accident, not the result of a deliberate industry strategy. However, if Auckland is now to get serious about leveraging the latest America's Cup success, the Formula 1 cluster of motorsport industries in England's Oxfordshire is a better comparison and a model which we could emulate.
Regardless of national identity or product brand - and that Formula 1 teams travel to about 20 countries to race each year - eight of the 11 teams (Red Bull, Force India, Lotus, Mercedes, Williams, Caterham, Marussia and McLaren) are located within 80 minutes' drive of each other near Silverstone, home of the British Grand Prix.
The Formula 1 motorsport cluster began to emerge in the 1950s. There were lots of flat airfields that were closed when World War II ended, and many aerospace engineers who lived in the area who were used to building fast, lightweight airplanes but without an option to use their skills.
The engineers started building lightweight cars to race on the airfields which became race tracks.
With them came suppliers and entrepreneurs, including designer Robin Herd, former FIA president Max Mosley and in the 1960s our own Bruce McLaren.
When satellite television arrived in the 1980s and needed to fill air time, motorsport stepped in and filled the role.
They were soon building cars for a range of championships and countries. Force India carries the national colours of India. The Mercedes Formula One team is often seen as the national champion of Germany. Marussia is owned by a Russian sportscar maker. All are constructed in Oxfordshire.
Nicknamed "Motorsport Valley", Oxfordshire has become a centre of engineering expertise that goes well beyond Formula 1. Almost 3500 companies associated with motorsport are based there, employing about 40,000 people. That represents about 80 per cent of the world's high-performance engineers.
The British Government has latched on to this and supplies funding and incentives to encourage individuals and companies to push the boundaries of innovation in an area similarly compared to Silicon Valley.
It is a parallel combination of factors in Auckland's "Yachting Valley" that invites serious attention to a global marketing and branding strategy to entice international marine companies to use the Auckland test-bed and "development laboratory".
The Waitemata Harbour gives Auckland a comparative advantage without peer; it is the nursery where world-leading sailors and technologists have honed their passion and competitiveness.
Auckland has a unique combination of local competitiveness among yacht building yards, designers, marine companies and yachties, just like the south of England at the birth of Formula 1. Yet they can also provide a "one-stop shop" for international customers who gain from knowing that all the major suppliers are within a few kilometres of each other.
We may not have won the America's Cup this time, but the deep involvement of Auckland's Yachting Valley firms and individuals in every aspect of the event provided many jobs and injected millions into the economy.
When the economic benefit assessment is done, we believe the Government's $36 million investment into Team New Zealand will reveal a significant return, not just from the international branding and tourism opportunities that will follow the global exposure New Zealand Inc received, but from the direct benefits generated by the investment into Auckland's Yachting Valley enterprises by international customers - Oracle Team USA especially.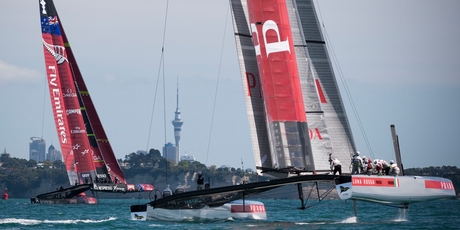 There is little doubt that further Government investment in Team New Zealand will be an economic winner. But we think there is merit in examining a broader strategy including incentives to make Auckland even more attractive to our competitors.
America's Cup 2013 reinforced that the NZ marine industry can create global success from the bottom of the world. If Oracle's Larry Ellison's vision to create a Formula I-like series of fast and exciting yacht races in locations around the world is to get traction, the input of Auckland's innovative boat builders and yachties will be critical to its success.