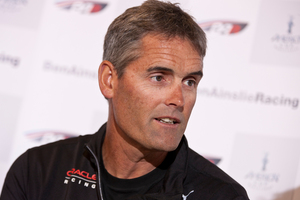 Sir Russell Coutts is undecided what role he'll play in the next America's Cup.
Oracle boss Larry Ellison has declared Coutts can stay on as CEO for as long as he wants after overseeing Team USA's miraculous comeback in San Francisco.
Sir Russell says they've just finished a long campaign and he just wants to relax and have a holiday.
"I just want to take some time to think about things and then I'm not going to rush any decisions on what I might or might not do in the future.''
Sir Russell Coutts says they have a challenger of record for the next Cup and it'll be announced in the next day or so.
It's reportedly an Australian challenge led by winemaker Bob Oatley.