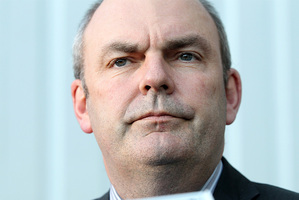 Government funding for another America's Cup bid could depend on what sort of regatta is held and where it takes place, Economic Development Minister Steven Joyce says.
The Government stumped up $36 million for Team New Zealand's campaign in San Francisco this year, but is yet to confirm whether it would fund another tilt.
It had previously indicated funding could be dependant on Team NZ mounting a successful campaign against Oracle Team USA - a hope that was dashed in the final race on Thursday.
Mr Joyce, who returned to New Zealand from San Francisco yesterday, told TV3's The Nation this morning the Government was open to funding the team again.
"We're keen provided there's something that stacks up. You don't just write a blank cheque," he said.
"We haven't said yes yet. There's a whole lot of variables like what sort of race is it going to be, where's it going to be, is Team New Zealand really wanting to do it again.
"There's mixed signals out of there which I think is just because they're exhausted. They've put everything into this - they just need a bit of time to get their heads together on it."
Mr Joyce said it also depended on the team's sponsors, as the Government's contribution was not the biggest by any means.
"They've made some pretty big investments, so I think everybody just needs a little bit of time."
He said the decision should not take "forever" but could be made within a few months, and possibly sooner than that.
"It also doesn't have to be done on day two, so it's a little bit of a balance."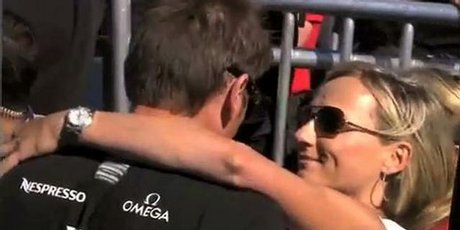 The America's Cup was an opportunity to showcase New Zealand, and NZ Trade and Enterprise had done well to leverage off it.
Mr Joyce said New Zealand's marine and boat building was important but the broader high-tech industry had "really shot away" in the last decade.
Read: Cup loss a blow for boatbuilders.
"We've just got to keep promoting it. It's both a straightforward and hard-working story for New Zealand. There are some markets in the world that we must be very high profile in, so the West Coast of the US obviously a key one."
Meanwhile, television viewing figures show more than 700,000 New Zealanders tuned in to watch the final race on Thursday.
TVNZ said a record number of New Zealanders had tuned in to see the races, peaking with more than 1.2 million viewers aged over five last Saturday.
On average, more than 670,000 people - or some 80 per cent of television watchers - saw the racing on TV One from September 8 to September 26.
Viewing numbers well exceeded the audience for Team NZ's successful challenge for the America's Cup in 1995.
TVNZ head of television, Jeff Latch, said it was the first major free-to-air sports event to be offered on desktops, mobile devices and television simultaneously.
He said New Zealanders had embraced the technology in massive numbers, with more than 250,000 people watching the live racing online at its peak.
"The ability for viewers to be able to watch the racing live on their television, desktop, mobile or tablet has greatly improved the accessibility of our coverage and helped extend viewership."
- APNZ