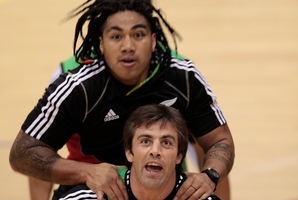 It's fitting that Ma'a Nonu and Conrad Smith will equal the world record for a midfield combination on Sunday and most likely, if they avoid injury in Argentina, will break it in South Africa when they should play their 51st test as a partnership.
Fitting because their combination will be put on hold after the Rugby Championship and no one can be sure if that will be temporary or permanent. The New Zealand Rugby Union have made considerable investment, compromise and even sacrifice to make it temporary.
Smith has been granted a four-month sabbatical that will begin after the clash with South Africa and won't be available for the final five tests of the year. He's hopeful he'll return early next year, rested and ready to push on through to the World Cup.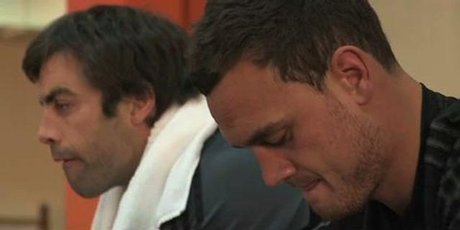 Nonu will most likely be playing in France for the first half of next year - contracted to return to New Zealand in June. This highly irregular state of affairs has only been made by possible due to the leniency of the NZRU board. On the recommendation of the All Black coaching staff, it was agreed that Nonu was a player worth saving after he failed to land a Super Rugby contract for next year. Much has been done to give Nonu and Smith every chance of resuming their partnership next year and through to the next World Cup.
But that's no guarantee they will continue to be the first choice All Black midfield pairing. The probable return of Sonny Bill Williams will make life different for Nonu and Smith in 2014. He is poised to sign a two-year deal to come back to rugby.
What then for Nonu and Smith? For most of their time together things have been rather cosy. There hasn't been a legitimate threat to their selection as Williams only started to nail test football in his last few months before defecting to league - and at a time when one of either Nonu or Smith was injured or rested.
It won't be cosy next year - more like three feeling awfully like a crowd. Williams is an athlete who is hard to resist. As much as All Black coach Steve Hansen will be loath to break up a world record partnership, it won't outweigh his desire to get Williams on the field.
Williams may become the constant at second-five, Nonu and Smith the variable at centre depending on the opposition.
Bagging that world record now - it's currently held by the Irish pairing Gordon D'Arcy and Brian O'Driscoll - is an appropriate way for Smith and Nonu to sign off. Best to get it in the bag now, grab something tangible and validating while they can. Claiming a world record number of appearances feels right - largely because it strengthens their claim to be considered the best pairing of all time. Longevity is a by-product of their excellence and the world knows that flakes and frauds simply can't last in the All Blacks, so anyone or any combination that can hack it for 50 tests is worth celebrating.