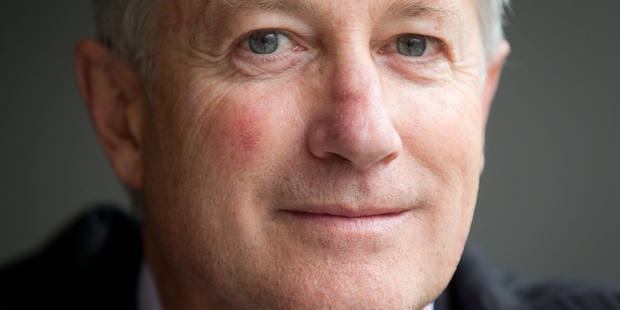 Hockey New Zealand's new chief executive Malcolm Harris believes the sport is well positioned to press ahead in the coming years.
Harris is replacing Hilary Poole, who has moved on to be Netball New Zealand's ceo - a role Harris has been filling on an interim basis since the departure of Raelene Castle.
He sees similarities in the sports, in terms of the importance of strengthening the ties at community level, growing the sport and being strong and competitive when it comes to the pinnacle events.
"I see a very robust plan in place. It looks really solid to me," Harris, a former executive with Fisher and Paykel, said.
"Nothing's really broken. This is about delivery, implementation and fine tuning, pathways and winning pinnacle events."
The New Zealand men's and women's teams, ranked No 5 and No 3 respectively, have a busy year, starting with the Oceania Cup tournament in Stratford starting on October 30, which will feature two clashes against Australia for both teams.
There follows the World League finals in December and January, the World Cup in The Hague and the Commonwealth Games in Glasgow.
HNZ has put its hand up to host the World Cup in 2018. That decision is expected in November. Having the sport in good health can't hurt the campaign.
"There's some work to do with the visibility of the game and the brand at one end," Harris said.
"And at the community and grassroots, it's about growing junior hockey."
Hockey has about 63,000 affiliated members and Harris reckons the sport has great potential. His aim is to push that number up "very quickly".
Harris is also aware of the importance of the corporate side of sport. He described the commercial environment as "challenging".
"I think I have some value to add from the corporate background.
"I come from the other side of sponsorship, so I understand the value sport needs to provide. It's about leadership and governance, whether its hockey, netball, athletics or rowing.
"The business of sport has a huge amount of synergies across them."
Harris acknowledged he had a steep learning curve ahead and intends to be "a big sponge" in the coming weeks.
A self-confessed sports nut, he is excited by the challenge, and appreciates the importance of that World Cup bid.
"If we can nail that World Cup then there's some momentum and real will and support to put things in place right through the next five years."