Counties Manukau has top chance to start Log tenure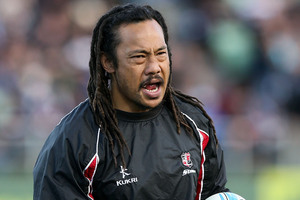 The Ranfurly Shield has had its fun and gathered its air points. Time now, Counties Manukau, to settle things down and restore to the shield its greatest point of appeal - a tenure.
Historic and enchanting as it was for Otago and Hawkes Bay to take the shield home for a week each after decades of trying, and for Counties to finally win the Log o' Wood for their South Auckland fans, rugby needs it to stay put and enrich a community.
Successful challenges live long in the memory, but so, too, does the spirit of multiple defences against ever-more dangerous heavyweight unions.
If Counties Manukau can repel Taranaki this weekend it has to be hoped the union can reap the benefits of repeat challenges; their immediate southern neighbour Waikato lies in wait if the Shield remains in Pukekohe.
Average teams rise above the occasion during shield reigns, character is formed. Seats are filled, families united, former players and fans re-energised and schools and clubs invigorated.
For Counties Manukau, it is good their coach Tana Umaga was censured for criticising a referee after the Auckland match but good too that the disciplinary authority did not over-react and remove him from the team's inaugural shield defence.
Umaga was named, shamed and remorseful. There was no need for the prissy tut-tutting some would invoke whenever a referee is involved.
His presence this weekend will be critical to a Counties Manukau victory and the restoration of the shield's aura beyond weekly ticker-tape parades.