Outcry over cancellations because of bad weather has led to more funding for quality playing surfaces.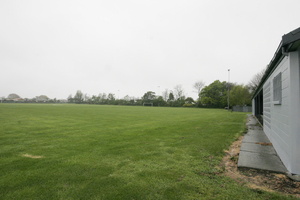 Auckland Council has started to fill a huge shortfall in sports fields and quality playing surfaces, with a $32 million two-year plan for new artificial and sand carpet fields, floodlights and drainage.
The council is trying to future-proof against cancellations after the outcry from players and parents in the wet winter of 2011.
Expensive all-weather playing surfaces are also seen as a way to reduce a shortage of fields as the popularity of ball sports grows.
A shortfall of 3000 playing hours a week was estimated within a decade.
Parks chosen for a funding boost in the past financial year would give an extra 234 playing hours a week, said council manager local and sports parks Mark Bowater.
This week, the council parks, recreation and heritage forum endorsed the 2013-14 programme which would give similar extra capacity for $17.6 million.
Auckland Football Federation chief executive David Parker said 31,000 Aucklanders played football and he thought the number would be 40,000 in a decade, given that "new immigrants' first language is football".
Artificial fields would encourage players of football, rugby and rugby league that they could play throughout the winter and not sign up for a 20-week season only to have six or eight games cancelled.
An example of the benefit was Michaels Ave Reserve, where a $2 million field and warm-up/training area opened in April.
Ellerslie AFC president Mark Weipers said a large number of children could play in one location irrespective of weather.
The field met increasing demand for training times and allowed the introduction of night games to the reserve.
"The new facilities have led to an air of positivity around the club, which is reflected in an increase in volunteer help."
Seddon Fields has 2.5 artificial turf fields and lights which Western Springs AFC said are fully used with training and games.
Sports Fields
Capacity Boost 2013-14
* $17.6 million for total weekly increase of 233.5 playing hours.
* Completed 2012-13: $14.5 million for total weekly increase of 234 playing hours - Michaels Ave, Ellerslie; Mt Wellington War Memorial Reserve; Onetangi Domain, Waiheke; Seddon Fields, Western Springs; Starling Park, Ranui.
* Also completed under local board funding: Karaka Recreation Reserve; Clevedon Showgrounds; Moire Park, Massey; Barry Curtis Park, Flat Bush; William Green Domain, Howick; Rongomai Reserve, Otara; McLennnan Park, Papakura; Randwick Park, Manurewa; Valonia Reserve, Avondale.