Fewer pokies means sun slowly setting on grants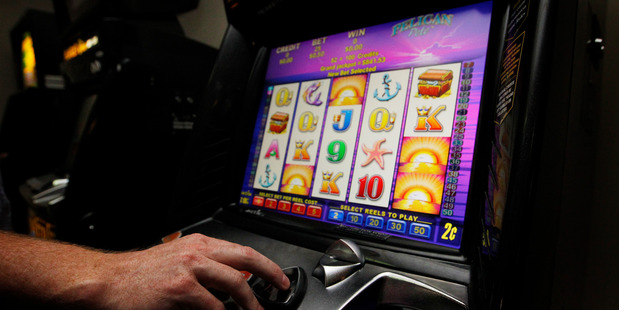 The Herald has taken a long hard look this week at the morality of sports' reliance on funds generated by pokie machines. It was an issue raised by Maori Party MP Te Ururoa Flavell with a bill that at least would have required the bulk of the funds to be returned to the generally poorer communities where pokies are most popular. But the larger issue was not resolved by the Government's refusal to back most elements of a bill that threatened the finances of so many national organisations.
Reporter Steve Deane put some awkward questions to sports bodies such as the NZ Rugby Union that received more than $22 million from gaming trusts last year. Without pokie grants, said the NZRU in submissions against the Flavell bill, many clubs would fold and others would have to charge players five times as much to join.
Probably no sporting code or club in the country is immune to this form of addiction.
The Mt Wellington Warriors Rugby League Club swore off pokie funds five years ago but when Deane checked this week, it had gone back to that source. "There's no other revenue," said its chairman, Dean Kini. "You just can't survive ..."
Professors of public health challenge this view. They ask, reasonably, how sports such as rugby prospered in the years before pokie machines, and they remind us that sports bodies also feared they would not survive their loss of tobacco sponsorship.
They ought to notice, though, that the advent of gambling machines and restrictions on tobacco advertising chanced to happen about the same time. And it was about that same time that rugby started to pay its players with revenue from subscription television, which has decimated gate takings at lower levels and left other sports also struggling for attendances.
League is the only game that competes with rugby on television in this country and league has always been a professional sport. It is worth noting the pokie machines were fixtures of Sydney league clubs long before they were permitted in New Zealand. Gambling revenue may be a natural, even necessary, supplement to the earnings of professional sport.
But that does not answer the moral objection that pokie machines cause harm. Sports bodies argue that while gambling may cause harm it does not follow that accepting grants causes harm. So long as pokie machines are permitted, they point out, the revenue generated will be used for something. The more of it that has to be distributed to good purposes the better, and participation in sport is as worthy a purpose as any.
The real moral question is whether machine gambling ought to be permitted, and the answer from policymakers seems to be no. They have applied a "sinking lid" to pokie outlets for the past 10 years and the number of venues, if not machines, has declined. Outright prohibition might have been applied were it not that so many sports and community organisations depend on the revenue the machines generate. In that sense grant recipients must share responsibility for the problem.
Many will think it wrong - morally wrong - to remove a form of gambling that so many enjoy. Problem gamblers need help, and it is provided from the receipts of their addiction, but there is nothing moral about removing a temptation that can be resisted with character and will.
Nevertheless, the sinking lid on pokies means the sun is slowly setting on this source of social revenue. Sports know it, they are using grants to build facilities while the good times last. When eventually the flow of funding has ceased their conscience will be clear.