Strain of national revamp has leaders struggling with money troubles, staff shortages and tight timetable.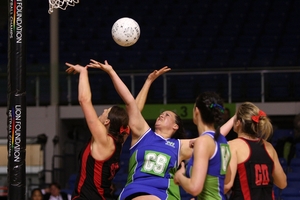 Stress in the newly established netball zones is mounting as the sport suffers major growing pains after Netball New Zealand's radical overhaul last year.
Since the new zones were set up in December 2012, two chief executives have resigned and a third says she has "been to the cliff edge and back" as the task of implementing the new structure on limited resources proves too much.
The challenges for each zone are different, but common themes the Herald picked up when talking to the leaders of the new bodies were:
Trying to merge regional and franchise entities in a tight funding and sponsorship market has proved difficult, particularly when some zones have been lumped with massive debt from previous regimes.
Tension and distrust between regions - some of them vehemently opposed to the restructure - has carried over into the new era.
Trying to establish a new structure with shoestring staff has some boards becoming too hands-on.
Former Netball NZ chief executive Raelene Castle's departure last month hasn't helped, some leaders feeling they lack support from the national body at a precarious time.
Netball South chief executive Sue Clarke believes the changes were pushed through too fast, leaving netball bosses scrambling to get their operations up and running, all while the ANZ Championship was kicking off for another year.
"I've been to the cliff edge and back again, it's not an easy space to be in at all," said Clarke. "My personal belief is it happened too quickly. So anything you might have needed to sit back and reflect on and say 'hang on, is this the right way to go about it?', you couldn't because it was already a fait accompli."
Clarke said the fact two leaders - Netball Mainland's Pete Smith and Central zone's Chris Hooper - resigned in the first six months should have set alarms off at national HQ.
In the smallest market of the five teams, Clarke's biggest concern - like the other zones - is money.
"We've had Stadium Southland fall over with the snow and we've had a very large project - the Forsyth Barr Stadium - suck out $245 million in Dunedin. And in the middle of that we've had Otago Rugby and Southland Rugby hit the wall with big financial losses. So it's nervous times, there's not a lot of money out there."
Netball South's money problems are a drop in the bucket compared to Waikato-Bay of Plenty. As revealed in the Herald recently, the management of the previous franchise and regional bodies left the new zone deep in debt - including a $180,000 bill to Trans-Tasman Netball Limited for non-payment of participation fees in the 2011 and 2012 seasons.
Despite Netball NZ writing off $500,000 in debt from the various entities that encompass the zone to allow new management to start with a clean slate, it's understood further debt was uncovered once netball bosses got their feet under the desk.
Netball WBOP chief executive Tim Hamilton said he was not willing to "tell tales" on previous management, but it had been an extremely challenging environment to come into. Hamilton had a particularly harsh introduction to the hot seat, the new zone coinciding with the off-court collapse of the Magic.
Long-time coach Noeline Taurua stepped down amid rumours of interference from the new board, with captain Laura Langman and star shooter Irene van Dyk soon following her out the door.
Hamilton said given netball is in the midst of a massive restructure his board have had to be more hands-on operationally than they might be two years down the track.
"The engagement of our new zone board has been helpful in this change process, because the skill sets that some of those individuals have had has aided what we are trying to do - and if people's determination of that is crossing the line, I don't agree."
Netball NZ chairwoman Raewyn Lovett said the national body were always aware the early stages of the restructure would be difficult but believes they need to go through short-term pain for long-term gain. "I'm not saying we're happy, you don't want your organisations going through stress, but we're about where we expected to be," said Lovett.