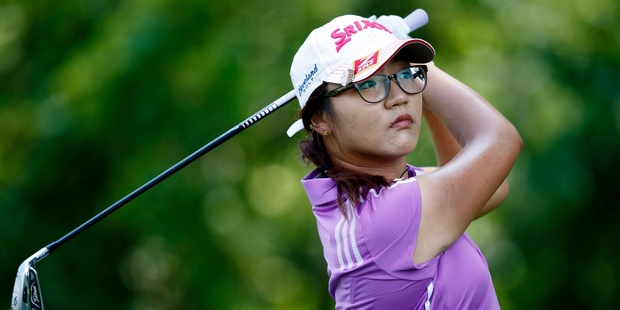 World No1 amateur golfer Lydia Ko is excited to return to the CN Canadian Open this week - the tournament which made her a household name.
The 16-year-old from the Gulf Harbour Country Club is the defending champion after making history last year when she became the youngest winner on the LPGA Tour.
The Pinehurst School student will be in the spotlight again this week and is looking forward to the challenge.
"It feels good to play this tournament again," Ko said from Canada.
"Last year this event was such a memorable week for me so. I am excited for this week."
Ko, aged 15 years, four months, two days, surpassed the feats of American Lexi Thompson, who was the youngest LPGA Tour winner when she won the Navistar LPGA Classic in September 2011 aged 16 years, eight months, eight days.
She also became only the fifth amateur to win on the LPGA Tour and the first since JoAnne Carner in the 1969 Burdine's Invitational.
Ko was the first Kiwi to win on the LPGA Tour. The previous best result was Marnie McGuire who finished third at the LPGA Safeway Championship in September 2000.
She defeated a world-class field by three strokes with a five-under 67 in the final round at the Vancouver Golf Club. It included four birdies in succession after the turn to seal her most famous win.
"I think my best memory from the win is the back-to-back birdies on the back nine. I had four birdies in a row and that makes a lot of difference. It got me from one-under to five-under. It's always good to have a birdie, but to follow it up was awesome."
She admitted that there was extra pressure and hype as the defending champion.
"There is pressure there, yeah. But I'm just going to think about my own game, one shot at a time."
Ko will defend her title at a new venue as the Canadian Open has moved to the the Royal Mayfair Golf Club in Edmonton, Alberta.
"The course is quite traditional and I am looking forward to playing there this week. Canada is a cool place," she said. "To me it feels kind of like New Zealand."
In her most recent tournament - the British Open at St Andrews - Ko finished tied for 42nd and joint leading amateur. She is looking for improvement this week.
"I didn't play as well as I would have liked to but I think I played strongly in the middle of my rounds."
The New Zealand rep has enjoyed a stellar season this year where she has recorded seven top-10 finishes. She has also extended her streak of never missing a cut to 23 professional events.
Ko is looking forward to coming home to Auckland after a long stretch on the road. She is feeling fine energy-wise and excited to play another week on the LPGA Tour.
"My energy level is just normal. My goal for this week is a top-10 finish. A top-10 at a pro tournament is always a good result."
- APNZ