All Black captain 'hasn't played too much footy' this season but his coach and his men believe he'll do as good a job on Saturday as he's always done.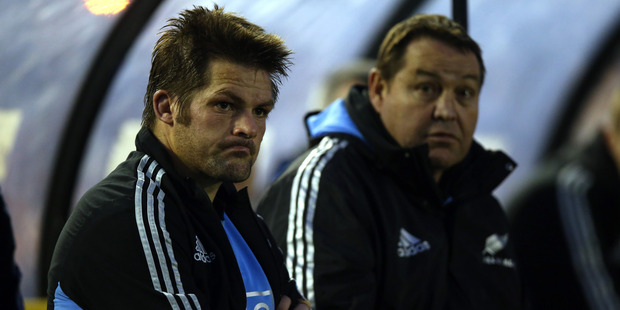 All Black captain Richie McCaw has trumped most challenges in his majestic test career. He's been on the winning side in 102 of his 116 internationals and worked through a stalemate last year against the Wallabies.
He's faced a variety of adversity since he began his 13-season stint but Saturday's start to the Rugby Championship against the Wallabies will rank with his toughest.
Interim skipper Kieran Read hinted at the difficulty when he was quizzed about McCaw's return to the big time on the slim diet of 148 minutes of rugby this season.
A full game for his Christchurch club, 28 minutes from the bench in twin Super 15 cameos for the Crusaders and half a trial game for the All Blacks is McCaw's backdrop for this week in Sydney. That comeback will be underpinned by his test experience and the warrior gene which has kept him at the forefront of international rugby.
When McCaw bounds onto ANZ Stadium, it will be 260 days since he wore the No7 jersey into test battle.
"It's nice, he's excited and probably a bit nervous too," Read said of his returning skipper. "He will do his job. He hasn't played too much footy but I am sure he has to turn up and really focus on what he needs to do."
That individual task will be to quell either Michael Hooper, who was voted the Australian player of the Super 15 season, or Liam Gill, the rangy raider from the Reds.
Originally it was pitched that McCaw would need a full trial game to boost his match sharpness but he was done by the interval. Coach Steve Hansen was satisfied while it may also have been precautionary after McCaw's recent neck niggle.
"Energy-wise he was pretty good and could have carried on but we thought that 40 was enough," the coach said.
"Good enough to start?" came one inquiry.
"I don't think he is going to be good enough, I know he is good enough," was Hansen's brusque response.
McCaw's work as a flanker sits with the best in All Black history. His break was aimed at extending that longevity towards the next World Cup but at 32 and a half, there will be a shade more uncertainty about this comeback. His ability or temperament for the battle is revered but there must be doubts whether his body will last another 2 years for the 2015 global showdown.
McCaw has cleared his mental staleness with a break, now it's a case of how he will survive the physical attrition. Age has not wearied Andrew Hore or Keven Mealamu but it has slowed them as they reach their mid 30s while Tony Woodcock has battled more injuries as he has crept past 32.
Piri Weepu's legs were judged to be too slow at nearly 30, Daniel Carter needs a rest at 31, Ma'a Nonu is without a franchise at the same age and Conrad Smith is heading for a late season timeout when he will be 32.
They may all survive the Rugby Championship. However, sifting the aged and introducing the young stuff is the jigsaw puzzle for Hansen and his coaching group before 2015.
The immediate task on Saturday is to bed in changes to the team style and deliver a sword-slashing cut to the Wallaby optimism in coach Ewen McKenzie's coaching debut.
The expected All Black loosies combination of McCaw, Read and Liam Messam will turn out for their 10th test together. They began well but suffered that awful loss to England and the 18-all draw with the Wallabies in their past three tests. Now they are reunited under McCaw's watch and Read's attitude.
The Wallabies, Read said, played with a high intensity against the Lions. They would be primed with their new coach, confident and excited.
"It is our job to go over there and try and smack that out of them pretty early."
McCaw's minutes
80 Christchurch v University
15 Crusaders v Reds - quarter-final
13 Crusaders v Chiefs - semifinal
40 All Black squad v Canterbury
148 Total