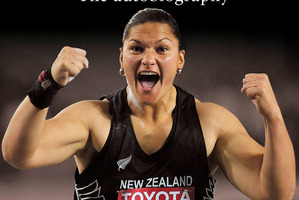 Double Olympic champion Valerie Adams needed just one attempt to reach the shot put final at the world athletics championships in Moscow last night.
The three-time world champion threw 19.89 metres with her first attempt in qualifying to advance to Tuesday morning's (NZT) final with relative ease. Adams cleared the qualifying mark by more than a metre before leaving the arena without needing her final two attempts. Her season best is 20.90, thrown in London two weeks ago. Meanwhile, Brent Newdick was 20th after the first day of the decathlon with the high point a personal best in the high jump.
He accumulated 4055 points, well behind leader Aston Eaton, of the US, on 4502 points. American Gunnar Nixon was second on 4493 with Michael Schrader, of Germany, third with 4427.
Newdick has struggled with an oesteitis pubis bone edema injury this year and went into the world champs on the back of only four weeks' training.
He still managed a personal best of 2.02m in the high jump, which was 3cm better than his previous best.
"It's always good to get a PB," he said. "Things went well all the way up to the warm-up. I was confident I could jump well and gave it a good shot.
"I came up to 1.99m to equal my PB and made sure I really nailed that properly and gave me confidence to have a crack at that 2.02m and cleaned that up. I actually had a good crack at 2.05m as well."
The 28-year-old had a tidy 100m (11.14 seconds), long jump (7.28m) and 400m (50.25s) but struggled in the shot put (13.84m).
Marathon runner Mary Davies, who battled to finish the course because of a sore left side of her abdomen. Her time of 2 hours 51.24 minutes was 22 minutes outside her personal best and it saw her finish 37th, 26 minutes behind Kenyan Edna Kiplagat who defended her title from two years ago.
Jake Robertson withdrew from the 10,000m after 15 laps.
- APNZ