There will be one position under intense scrutiny when the ITM Cup kicks off this week. As Gregor Paul reports, it's the one usually filled by the game's biggest men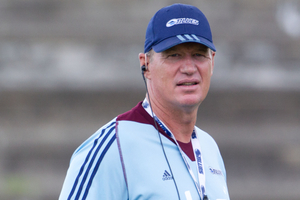 The days of the ITM Cup being the main audition for Super Rugby are over. Even before Counties Manukau take on Wellington this Thursday to begin the provincial championship, there will be only a handful of Super Rugby contracts left.
The Chiefs are thought to have 25 of their allowed 28 players locked in already. The Blues, Hurricanes and Crusaders have similar numbers and the Highlanders slightly less - but between all five, there are only a limited number of places available before the ITM Cup even kicks off.
But for every piece of tall timber in the competition, there is hope. The three North Island franchises in particular are in desperate need of quality locks. Ali Williams and Anthony Boric have left the Blues; Craig Clarke and Romana Graham have left the Chiefs, and Jason Eaton will be in Japan for the next six months and hasn't confirmed a return to the Hurricanes.
There is huge demand and limited supply. New Zealand has reached a peculiar place of having three superb locks in Sam Whitelock, Brodie Retallick and Luke Romano, and one other, in Dominic Bird, who many fancy will become a good All Black.
There's not much top-class talent around after those four. There are a host of men who would best be described as being able to do a job - James Broadhurst, Brad Thorn, Josh Bekhuis, Jarrad Hoeata and Culum Retallick.
Three of the top locks are with the Crusaders - they are sorted. The Chiefs have Brodie Retallick and Mike Fitzgerald but are light on cover after those two. The Highlanders have Thorn, Bekhuis and Hoeata, which gives them a clutch of seasoned professionals but no star quality. Thorn is still solid and valuable but, at almost 39, he's not the force he was a few years ago.
The Blues are probably the side with the greatest need. They have Culum Retallick, who has signed on again after an impressive campaign this year. They have also signed New Zealand under-20 lock Patrick Tuipulotu and Liaki Moli is on their books, although he barely featured in 2013. Coach John Kirwan doesn't feel he's got enough depth, experience or presence in the middle row and he's definitely looking for someone to catch his eye in the ITM Cup. The Chiefs and Hurricanes are in much the same boat, while it is also believed all three franchises are scouring offshore for locks.
It's a bit of a worry. It's next to impossible to be competitive without presence in the middle row. The lineout has to function, the scrum needs grunt, rucks need to be cleaned out. Just as important is the need to have choice and depth. It's a high work-rate role - a bit of damage gets inflicted on those big frames. The Crusaders, who also have the hugely experienced and capable Tom Donnelly, showed the value of depth this year when they were able to give Whitelock and Romano the occasional breather.
Every other side would like to have that luxury but the chances are slim. The ITM Cup is likely to showcase the talents of emerging, rather than developed, talent; men who may show promise but not necessarily be ready for the next level quite yet.
It may sound a little like the franchises are scraping the barrel but, as the departing Williams said: "You tell me if you knew who Brodie Retallick was two years ago. Now he's one of the world's best locks. We have the talent in this country to find someone super-special and turn them into a superstar."

Lock watch - six of the best prospects
Matt Symons (Canterbury) - A new addition to the Canterbury squad, the English born and bred Symons captained the Crusaders Knights this year. It was performances at that level and for Canterbury A last year that earned him his call-up. At 2m, he's not exceptionally tall but is seen as a useful driving, tight lock who goes for 80 minutes and is brave and committed.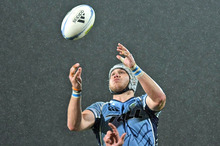 Jack Whetton (Auckland) - Son of former All Black captain Gary, Jack has inherited his father's frame - standing 2m tall and weighing 114kg. He's also similarly athletic and mobile and, having just turned 21, there is some hope he could make a significant impact. He played for the Blues development team earlier this year and the fact he is one of just three locks in the Auckland squad is an indication of the faith coach Wayne Pivac has in him. The Blues need a lock who can mature and develop into a similar sort of hybrid player to Sam Whitelock - rangy and skilled, yet also capable of making his presence felt at the breakdowns. Is this Whetton in a few years?
Michael Fatialofa (Southland) - The former Mt Albert Grammar School lock was big news a few years back in the Auckland 1A competition. But, for one reason or another, he never pushed on - things didn't work out for him. But Southland threw him a lifeline and he's in the best shape he's been in. He's motivated and aware that the time has come for him to fulfil the potential he showed as a schoolboy.
Nick Ross (Waikato) - Played for the New Zealand under-20s in 2012 and has spent time in Canterbury. But he has returned to the Waikato where he is likely to win game time and present his case to be contracted at the next level. Not quite as big as other emerging locks but makes up for that with work-rate, timing and commitment.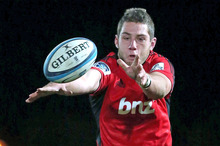 Joel Everson (Canterbury) - Another good prospect from Canterbury who will most likely have to consider playing for some team other than the Crusaders given the depth of talent they already have at lock. He was a member of their wider training squad this year and, with Tom Donnelly approaching the end of his career, there may be opportunity if he stays where he is. But at 2.04m, and with some ITM Cup experience already behind him, the former St Kentigern College pupil could command a starting role elsewhere next year. He's 23 and 120kg - that physique alone makes him of interest.
Brian Alainu'uese (Waikato) - The former Wesley College lock was called in to help out the Chiefs this year and is seen as a likely replacement for Romana Graham. Still only 19 and eligible for the New Zealand under-20 side this year, Alainu'uese has a big future. He's more than 2m and already around the 115kg mark and expected to fill out. He gets around the track, has been exposed to professional systems and is likely to start for Waikato this year. Made his presence felt in pre-season.