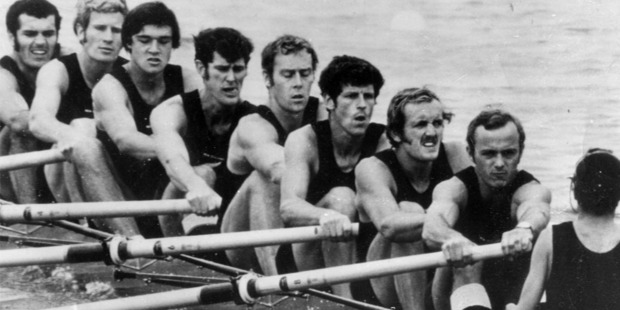 In the wake of Lauren Boyle's three bronze medals breaking a 19-year world championship drought for Swimming New Zealand, Andrew Alderson looks at other aspects of sport which have become rare.
1. Livestrong wristbands
Haven't seen many of those since January 17 when The Cheat (the artist formerly known as Lance Armstrong) first 'fessed up to Oprah.
2. An old guy wins a golf major
How many of us slumped exhausted on the sofa when 59-year-old Tom Watson missed his eight-foot putt to win the Open at Turnberry in 2009. He tied with Stewart Cink and lost the consequent four-hole play-off. At 48, Kenny Perry lost the 2009 Masters play-off to Angel Cabrera (who looked 48 but was actually 39). Perry had led by two strokes with two holes to play. In 2008, 53-year-old Greg Norman led the Open at 54 holes before finishing in a tie for third. American Julius Boros remains the oldest major winner. He took out the 1968 US PGA championship aged 48 years, four months and 18 days. Can someone swing a few wily old clubs this week at the same tournament?
3. All Blacks wearing mittens
The freezing, sodden 1983 All Blacks-Lions test at Carisbrook saw a number of players don mittens of the fingerless variety. It worked. New Zealand won 15-8 and Stu Wilson managed to catch a leather soap of a ball to cross and equal Ian Kirkpatrick's then-All Blacks record of 16 test tries.
4. The Breakers
Get them back on court asap. What a great night out the New Zealand-based franchise currently represents for lovers of basketball, sport and general entertainment. They help you channel your inner Michael Jordan as you start liberally dispersing hoops-lingo like alley-oop, crash-the-boards and in-the-paint.
5. A winning rowing eight
New Zealanders are as dominant as anyone rowing small boats (i.e. two or less crew members). Is it time to up the ante, invest heavy and go for the big prizes? The odd effort has been made since 2006 with little effect to emulate the feats of world dominating crews in 1971, 1972, 1982 and 1983, including Olympic gold at Munich. With the current programme of excellence, perhaps fans could suffer the interim pain of less medals?
6. A long jump world record
Bob Beamon leapt 8.90m to win Olympic gold at altitude in Mexico City, Mike Powell flew 8.95m to win world championship gold in Tokyo in 1991 and no-one's come close since. Britain's Greg Rutherford sprang 8.31m by comparison to win at the London Olympics. Maybe a long jump competition could be held at Everest base camp after waiting for a legal tailwind. Or Usain Bolt could give it a crack...
7. Football goal scorers who jog sternly but happily back to halfway
You don't always have to act like you're dancing New Year's away at Copacabana Beach when you volley one in. Yes, you're elated but show some decorum. All Black prop Richard Loe's former try-scoring marches will always be a sound protocol to follow in any football code.
8. Fast bowler headbands
Dennis Lillee wore his with fury towards the end of his cricket career and Chris Martin was an outstanding exponent when his hair exited. The perfect accessory for any bona fide paceman to show batsmen they're prepared to bowl with stamina all day. A heir, so to speak, of the next generation is yet to be anointed.
9. A new Dene O'Kane
Do kids still take the odd afternoon off school to perfect their stickman skills on the baize at a local pool hall or perhaps after-hours at the RSA? What about seeking inspiration from Tom Cruise and Paul Newman in The Color Of Money? It used to be a treat getting permission to stay up and watch Pot Black with commentator 'Whispering' Ted Lowe in the background. Kiwi O'Kane made it particularly special when he chalked up his cue for a few years in the world championships at Sheffield's Crucible Theatre.
10. A winter Olympics medal
As much as Annelise Coberger's silver in the slalom at Albertville in 1992 was a splendid achievement, it's time for fresh names to be added to the alpine honours board, preferably next year in Sochi. World championship skeleton bronze medallist Ben Sandford could be a contender or perhaps a Wells from Wanaka - either Jossi, Byron, Beau-James or eventually, the youngest, Jackson - will fulfil their potential now freeski slopestyle and halfpipe have been added to the Olympic programme.