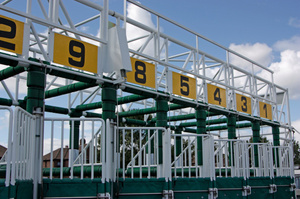 It's always been a question as to how many runners in a season do you have to produce before strike rates' statistics begin to become significant.
Most would argue somewhere between 30 and 40.
In the season just ended there were some impressive figures under that.
Leanne Poulson and Ken and Peter O'Malley both came in with five winners from 19 starts.
Sue Fuller had four wins from 14 starts and Annabelle Johnson and Joanne Hills both produced figures of four wins from nine starts.
Of those with figures beyond the 30-40 range, John Bell produced the best result of a 3.92 strike rate from 47 starts in a photofinish with Ken and Bev Kelso with a 3.93 strike rate for their stable's 15 wins from 59 starts.
Bell is delighted with those figures, because, with a host of Asian owners in his stable, as soon as his horses qualify with a win they are whisked away to the Northern Hemisphere.
"We had some great results with the horses we've sent up to Asia - Fellowship won more than $4 million in Hong Kong and Pizzazz won six of seven and holds the 1200m track record at Happy Valley.
"He's now back with us in full work.
"Finezza won five, Amityship scored six and Fionn's Treasure has five wins."
Bell says as a result of his continued strike rate results he either has, or has been promised, young horses from many of the leading studs.
In strike-rate terms, mention needs to be made of Awapuni's Robert Grant, not a name that rolls off the tongue.
Grant might feature last of 495 in NZTR's list of New Zealand trainers, but he achieved something no one else came close to - a perfect record - he did not have a losing runner all season.
That's right - one starter for one winner.
Since he first started training, Grant's record is two wins from nine starts, two from seven, two from six and one from four.
Not bad.