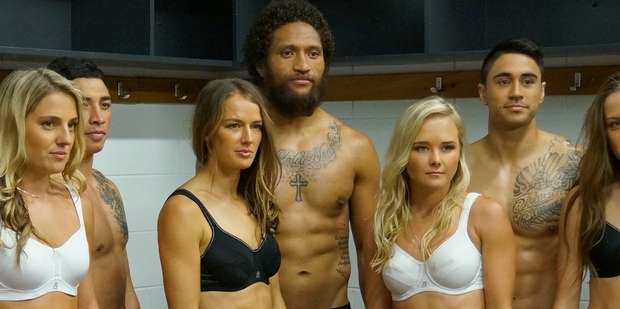 1. League omnibus
Fans should be able to get their league fix at Mt Smart tomorrow. Not only is there the usual offering of three games (Warriors, under-20s and Vulcans) but Kelston will also take on St Paul's in the final of the inaugural Warriors Cup. First match starts at 11am.
2. Poster boy
Maybe it's actually really clever or maybe, and this is more likely, marketers in the UK have made a mistake by using images of Benji Marshall on giant posters advertising the upcoming World Cup with the line, "Will you be there?" Marshall doesn't know, although it is unlikely as he lines up a switch to rugby.
3. First time for everything
The Warriors might be Melbourne's bogey team but, before last weekend, the Storm were Matt Elliott's nightmare team. Heading into the match, Elliott had never experienced victory over Craig Bellamy in 16 games of trying. It shows that, as much as Elliott is helping to turn things around for the Warriors, the Warriors are also helping Elliott improve his coaching record.
This season he has achieved his first five-game winning streak. He's also never won an NRL premiership...
4. Game of the Week
The Raiders ended the Storm's seven-game winning streak earlier this season when they toppled them 24-20 in Melbourne, and now Canberra have their own streak to protect. They have won their last 12 games in the Australian capital, dating back 12 months ago, and it has helped them to seventh on the ladder. Melbourne desperately need to win to arrest an alarming slide that has seem them lose four of their last five to put their top four position in doubt.
5. Stick men
Some Warriors players are pretty reluctant to be involved in promotional activities but there would have been a few lining up to be included in a lingerie photo shoot with four members of the New Zealand women's hockey team this week. Carlos Tuimavave hasn't played an NRL game since the round 11 defeat to Newcastle, and played only three games all season, but his abdominals saw him gain selection alongside Shaun Johnson, Manu Vatuvei and Kevin Locke.
6. He Bangs
He's performed at the Fifa World Cup final and the Grammy Awards, sold more than 70 million albums and had 11 No1 singles but surely Ricky Martin's greatest moment will be headlining the entertainment for October's NRL grand final. "I'm honoured to be asked to participate... and I am looking forward to giving league fans a performance to remember," Martin enthused.