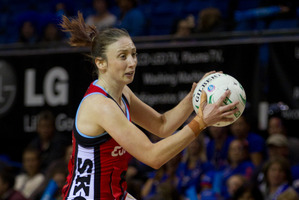 The Tactix have once again been granted permission by ANZ Championship organisers and Netball New Zealand to contract two imported players for the 2014 season.
The exception has been granted in recognition of the ongoing extraordinary circumstances faced by the Netball Mainland Zone team which is based in Christchurch, after the devastating earthquake of February 2011. The damage to the city and subsequent heavy aftershocks has made it difficult for the organisation to attract New Zealand players to the region.
ANZ Championship general manager Andy Crook said the Tactix franchise need the extra support to continue the rebuilding process both on and off the court.
"As we all know, there are special circumstances surrounding the recruitment of top players to the Mainland region after what they have had to cope with in recent years.
Our job is to give the franchise the support they require during this time,'' Crook said.
"To support the Tactix the TTNL board, after consultation with Netball New Zealand, will once again provide the Tactix the right to contract a second import player for the 2014 season.''
Mainland Netball chief executive Brigit Hearn said the challenge is attracting domestic players from outside the zone to Christchurch.
"In recent seasons we have actively selected, nurtured and developed our own home grown talent from throughout the Netball Mainland Zone. However, we are under no illusion that Christchurch is still a difficult sell at the moment while the city continues to rebuild, hence our need to look overseas to strengthen our on-court performance.
"We will do everything we can to put together a competitive squad from domestic players before looking offshore.''
Each ANZ Championship franchise need to name a preliminary squad of at least 10 players by the end of September.
Netball Mainland management and staff recently moved into the Apollo Projects High Performance Sport New Zealand Centre at Jellie Park in Christchurch. This all-purpose centre, the new home of the Tactix franchise players, brings all facilities and support services under one roof and includes a purpose-built netball court.
- APNZ