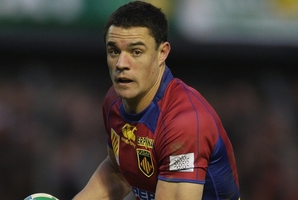 The era of players being offered sabbaticals won't close with Daniel Carter, but the number offered will significantly reduce.
The impending changes to the season structure, which may see the June test window shifted to July and a longer off-season created, will greatly reduce the need for players to be granted extended time off.
Player welfare has been one of the drivers behind the sabbatical concept: the length of the season and brutality of the contests created the need for some players to be protected from the carnage, physically and mentally.
Without taking the first six months of this year off, All Black captain Richie McCaw feared he would never have made it to the 2015 World Cup.
Carter, who was the first to be granted a sabbatical when he played for Perpignan in 2009, will shortly announce he is going to largely replicate McCaw's path and make himself unavailable for the first half of next year.
He won't be the last to take such a break, but it's unlikely that many more players will be granted the same privilege.
Sabbaticals will move towards becoming a genuine perk - a reward for long service to help senior players re-commit to New Zealand, rather than being necessary evils to give players time off they desperately need.
Neil Sorensen, the New Zealand Rugby Union's head of professional rugby, says a season restructure in 2016 would change the landscape significantly.
"If the players at the top end of the game can have a 10-12 week break between seasons then I think the need will reduce," he says.
"There are a couple of other reasons, though, why some players might be able to take a break. The opportunity will still be there for us to say to someone who might be looking to commit for three years or longer, that they can have some time away during that either to travel and see the world or to play somewhere else.
"We can say to that player: 'This is how much we can pay you, but you can go play a season in Japan or six months with Toulon,' or whatever it might be.
"I think if senior players are looking into the future and seeing four years ahead of them doing the same thing, they might struggle to commit."