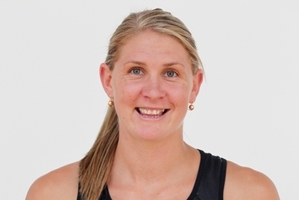 The Magic appear no closer to announcing any big name signings for the 2014 transtasman league season following the high-profile departures of Laura Langman and Irene van Dyk.
The dominoes began to tumble for the Waikato-Bay of Plenty side last weekend with Langman and van Dyk both announcing within hours of each other they were leaving the franchise. Langman is heading to the Mystics, while the veteran shooter will next year turn out for her hometown side, the Central Pulse.
Having lost their two attacking linchpins, the Magic are now scrambling to prevent their two defensive stars - national captain Casey Kopua and her Silver Ferns teammate Leana de Bruin - from following them.
After last weekend's feeding frenzy it was seen as imperative for the Magic to counteract that with some positive news during the week, but no announcements have been forthcoming.
It's understood they have secured a couple of signatures - including that of Steel midcourter Courtney Tairi, who will link up with her former coach Julie Fitzgerald - but none that will appease their disappointed fans.
Magic chief executive Tim Hamilton said although he would have liked to have had some news this week, rushing players into making a decision would be counterproductive.
"Clearly last week's announcements with Irene van Dyk and Laura Langman have fuelled interest in what is happening," said Hamilton.
"We've got offers on the table, but we just have to wait in line."
The Magic are said to be throwing everything at keeping their star defensive pairing. The loss of Kopua or de Bruin would also mean losing any hope the side - New Zealand's most successful ANZ Championship franchise - could be competitive in 2014.
With the pay cheques of Langman and van Dyk now off their books, it certainly frees up a lot of cash to throw at the defenders.
"We're obviously committed to keeping them, we've had good open dialogue with both and we're hopeful they will stay," said Hamilton. "I've learned to take things in my stride.
"You can't make someone sign; it's their personal decision and something they must do in their own time."
The Magic also appear to have geography on their side. Given the Mystics and Pulse are happy with their defensive stocks, it is likely to be the two South Island franchises chasing the signatures of the Silver Fern defenders.
But de Bruin is keen to remain in the Waikato for family reasons, meaning any potential new franchise would have to be happy with a "fly-in, fly-out" arrangement, while the newly married Kopua is also said to be cold on the idea of moving away from her Hamilton base.
Fitzgerald's hopes of assembling a competitive side also hinge on securing an experienced shooter to replace van Dyk.
Given New Zealand's limited shooting stocks, it's likely this role will be filled by an import, with several Australian shooters linked to the position - the biggest name being Diamonds star Catherine Cox.
But it appears more likely Cox, who is off-contract with the Fever, will replace Sharelle McMahon at the Vixens after the legendary goal attack announced her retirement this week.
That could leave the door open for Pulse shooter Caitlin Thwaites to remain in New Zealand, heading north to the Magic in a straight swap with van Dyk.
Fitzgerald may also look for a more drastic change in the Magic's attacking dynamic, opting for a more mobile shooting line-up by bringing across former Australian international Susan Pratley.