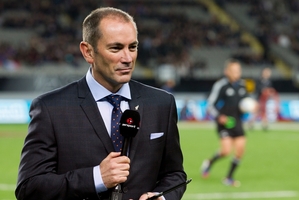 The TAB has admitted for the first time they are banning what they believe to be professional punters from betting fixed odds with them.
But they are adamant that won't affect normal punters, even those who regularly win betting on fixed odds.
The Herald has learned TAB bookies were recently told to cull fixed odds punters who they suspected were using their service for professional or semi-professional arbitrage.
While few New Zealand punters understand that concept or have even heard of it, it is simply punters taking odds with the New Zealand TAB and then off-laying them at a lesser dividend on a betting exchange, like Betfair.
For example, the New Zealand TAB may have the Reds at $4 playing the Crusaders because of parochial local money but there may be punters on exchanges overseas willing to back them at $3.75.
Professional punters will take the $4 with the TAB for the Reds, then let another punter back the Reds at $3.75 and can't lose because even if the Reds do the second person covers their bet, and if the Reds win they pocket the difference in profit.
Arbitrage is common in bigger and more sophisticated betting markets than New Zealand and many professional punters have computer programmes, called robots, loaded to seek out just such anomalies.
These are the punters the TAB is looking to stop betting fixed odds with them, says the face of bookmaking Mark Stafford.
"Yes, we have been told to explain to some of these people that we will no longer take fixed odds bets from them but we are talking about a very small number," said Stafford.
The Herald understands through other sources there could be fewer than 20 punters affected.
"Basically, these are professional punters, often using robot programmes, and we are not going to let them use us for arbitrage, simple as that.
"It has been going on for a while and it is not fair to us or the regular punter who simply wants to back their opinion against ours."
While the idea of the national betting agency with the slogan "You knows the odds, now beat them" shutting some punters out will cop plenty of criticism, the practice of banning punters is commonplace with most overseas bookmaking firms.
There are countless punter horror stories of corporate bookmakers banning punters after just one or two successful bets, but it is rare for a major TAB, although most restrict the bet size of regular, large winning punters.
But Stafford says winning punters who the TAB do not suspect of using their odds for arbitrage will still be able to get on, although some of the bets are restricted in how much they are allowed to win.
"We have one gallops punter who basically wins every week with us but we think he is doing his own form and not laying off our odds overseas so he is allowed on," said Stafford.
"He is restricted to how much his bets are allowed to win, because we are, after all, a business, but he is fine with that.
"I know some people might paint this in a bad light but professional punters tend to understand this is standard practice around the world.
"But this isn't going to be a factor for anybody who isn't gambling right at that professional level."
Stafford says while one punter who was banned from fixed odds betting had his TAB account closed for all betting, that was re-opened.
"We won't be stopping anybody from betting on the tote with us, this will simply be for fixed odds and only if we are confident they are arbitraging."
Because New Zealand racing pools don't generally create a lot of liquidity on exchanges like Betfair, the main target for professionals would be major sports like soccer, rugby, cricket and Australian racing.
- APNZ