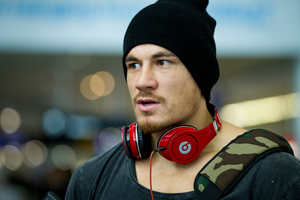 Sonny Bill Williams is in New Zealand, but the New Zealand Rugby Union is refusing to say if they'll meet with him.
Williams' Roosters side has a bye round in the NRL, allowing him a rare weekend off.
NZRU chief executive Steve Tew says they're already in talks with the former All Black.
"Our guys have been talking to Khoder for some time as has always been the case with Khoder, it's a very up-front conversation you know exactly what their intentions are right from word go and we wouldn't be having those discussions if we didn't think there was a possibility of Sonny Bill coming back and playing."
Meanwhile, Tew says he understands Daniel Carter is leaning towards staying in New Zealand for his sabbatical, lending credence to Ellesmere whispers he'll play for Southbridge.