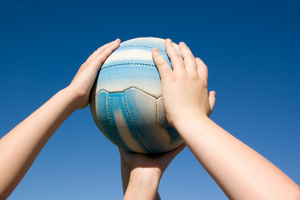 The Queensland Firebirds kept their transtasman netball top-two hopes alive yesterday, bouncing back from successive losses to score a big win against the West Coast Fever at Challenge Stadium.
The Firebirds were looking good for a top-two spot up until the last fortnight with a shock defeat by defending champions Waikato/Bay of Plenty Magic on the Gold Coast and then losing to the Melbourne Vixens last Sunday in Brisbane.
Queensland have improved to an 8-3 record this season to be equal with the Vixens as the battle for second spot intensifies.
The Fever have shown flashes of what they can do this season - veteran coach Norma Plummer's second season in charge - but the longer yesterday's game went on, the more her developing line-up was outclassed and the Firebirds rammed home their dominance.
The Firebirds led by just six goals at quarter-time, 11 at halftime and then 14 at the last change.
They dominated the last period, outscoring the Fever 21-10 to cruise to a 25-goal victory.
Romelda Aiken was impressive in attack for the Firebirds, shooting 45 from 57, while Nat Medhurst added 27 from 33.
Caitlin Bassett scored 34 from 49 for the Fever, Catherine Cox 10 from 11 and Kate Beveridge 10 from 11.
The Firebirds take on the Swifts next Sunday looking to ensure they do not slip up against them like the Vixens did before a pivotal away clash to the Thunderbirds.
The Fever will be playing for pride and confidence in their last two games, at home to the Southern Steel and away to the Vixens.
Firebirds 72
Fever 47