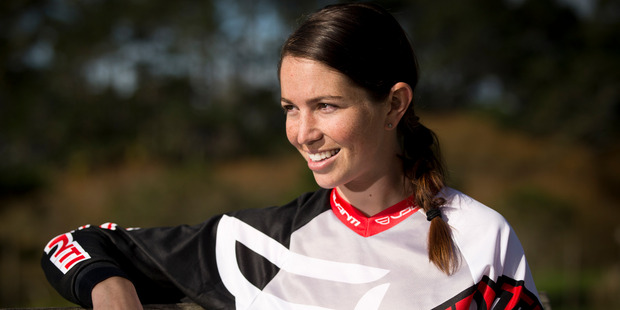 New Zealand BMX riders made an encouraging start yesterday to their American campaign in preparation for next month's world championships in Auckland.
In her first competition for more than eight months following shoulder surgery, Olympic silver medallist Sarah Walker qualified for the finals on both days of the USA BMX Nationals round in Nashville, Tennessee.
She finished sixth on Saturday and fifth yesterday in the rain-delayed competition.
Fellow Olympian Marc Willers was fourth on Saturday in his first competition after a lower back ailment, although he missed out in the quarterfinals yesterday.
North Canterbury's Trent Jones, fifth in the junior elite category in the world championships last year, enjoyed an excellent debut in the elite ranks, placing fourth in his first AA Pro grand final.
Pukekohe's Trent Woodcock, racing in the A Pro division, was fourth on Saturday and grabbed a podium placing in third yesterday.
The men's competition attracted most of the leading American riders, along with world champion Sam Willoughby (Australia), the 2011 world champion Joris Daudet (France) and the Kiwis.
The women's line-up had all of the key Americans, top Australian Lauren Reynolds and two London Olympic medallists in champion Mariana Pajon (Colombia) and Walker.
BikeNZ BMX coach Ryan Hollows said it was an excellent start for the riders. "It's a great start to Sarah's US campaign and the beginning of her comeback. She has a long way to go and a lot of hard work ahead but I am really happy with how she's riding given it has been more than eight months."
"It was an excellent day for Trent today. It's his rookie year at this level and this result will give him the confidence he needs and it shows that he on the right track.
"Marc is just coming back from his injury and started to show some spark on Saturday but hopefully he will come through his first full weekend of racing and begin to get back to his top form.
"Trent Woodcock has just arrived in the US from training in Australia and showed some strong form in the A Pro division."
There is one further day of racing today before the group prepare for the next round of racing in Utah next weekend.
- APNZ