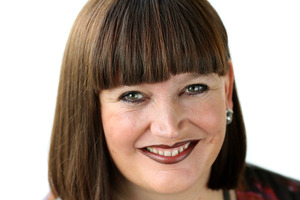 NZ netball chief Raelene Castle hit the headlines this week after being appointed chief executive of Sydney NRL club the Canterbury Bulldogs. She is a rarity. When it comes to the top coaching and management jobs in male-dominated areas of professional sport, woman hardly get a shot. The Herald tracked down the trailblazers.
Liz Dawson/Donna Burke (league)
Hiring a woman - Kiwi Dawson - as their chief executive was arguably the Adelaide Rams' most significant moment. The club, formed during the Super League war of the late 1990s, lasted only two seasons before becoming a victim of the sort of boardroom shenanigans that created it. Dawson kicked off as marketing manager at the Warriors before joining Super League stablemates Adelaide. There wasn't much fanfare: a female boss was nothing compared to the crazy stuff in the league war. Dawson was, on reflection, a modern pioneer although Castle is the first to follow. Dawson - later the Cowboys general manager - remains in sport including as a Hurricanes rugby board member.
Kath Hetherington (league)
Often called the first lady of English league, Hetherington broke the glass ceiling thanks to glass. She was born into a league family and married former player turned coach Gary. They founded the Sheffield Eagles club in the 1980s using money she made as a glazier saleswoman. Hetherington went on to chair Hull until a takeover. Her Hull won the 2005 Challenge Cup final against favourites Leeds, whose chief executive was (and still is) her husband.
Karren Brady (soccer)
You guessed it - Brady is referred to as the first lady of English soccer since charging into management 20 years ago, even though she doesn't like the sport. Brady's father ran soccer clubs and she fast tracked herself, persuading a rich bloke she'd met - David Sullivan - to not only buy ailing Birmingham City, but also appoint her as managing director when she was just 23. Sullivan warned she'd have to perform twice as well as men to get half as much credit. Brady proved outstanding at making credit, selling the club for a fortune. The pair moved on to West Ham which Brady runs under the title of vice-president. She sold her footballer husband twice while running Birmingham, for decent profits of course.
Carolyn Radford (soccer)
Radford is the chief executive of Mansfield Town, recently promoted back into England's Football League. Radford was still Still when she took on the chief executive job in 2011. She was already rumoured to be in league with millionaire owner John Radford and just two weeks later it was announced they would marry. The British press went to work, one paper claiming she worked as an escort while studying for her politics degree. Radford strongly denies this. She was, however, escorted on another occasion, by the police, after being arrested for using threatening behaviour at a match last year. Radford has also scored a first - she became English soccer's youngest CEO at 29.
Kim Ng (baseball)
There have been stories written about Ng becoming the first general manager of a major American professional sports club for a decade. They are still being written. Ng has held high positions in baseball, including becoming the MLB's youngest assistant general manager at 29 with the famous Yankees. But Ng is batting nought from three in GM applications.
Harry "Arry" Redknapp (soccer)
Yes, yes, it's a bloke. But our 'Arry is never lost for a word, and this year opined a woman could one day become manager of an English club. Then again, his QPR were faltering so any distraction was handy. In 2009, Grimsby Town were linked with the English women's coach Hope Powell but this went no further than newspaper talk. FA director and former Millwall executive Heather Rabbatts chose 2013 International Women's Day to predict a female manager would lead a professional soccer club within a decade. But the idea got hammered by Hammers co-owner David Gold - a millionaire porno publisher - who asked all the big questions. "How is she going to deliver that motivation before kick off? How is she going to raise the testosterone levels in the players? I find it very, very difficult that she is going to be swearing because it is part of the culture." Who needs to debate the merits of 4-4-2 versus 4-4-1-1 when a bit of testosterone can sort things out.
Cheri Lunghi (soccer)
Yes, yes, she's an actress. But this assignment requires lateral thinking. Lunghi played the lead role in a late-1980s British TV series, creatively entitled The Manageress, in which she coaches a second division side. It wasn't a bad watch apparently, although ultimately had more to do with English soccer's insular thinking than sexism per se. So that's where 'Arry got the idea from.
Jennifer Haydock (league)
After years of stability under the George Rainey/Mike Knowles leadership, the New Zealand Rugby league lurched into a period of lurching. In 1997, a recruitment company scan of 60 applicants for CEO led them to the Papatoetoe-raised Jennifer Haydock, a lawyer who had - quite appropriately - experience in running non-profit organisations. Haydock's bid was inspired by managing a police rugby team, but she'd never been to a league match in New Zealand. NZRL president Gerald Ryan was hit by searching questions from league folk such as how Haydock would deal with dressing room visits after games. It was the least of the ensuing issues for league that emerged over many years. To cut a short story even shorter, Haydock was dismissed after a year.