Despite success in Australia, a feature race win in New Zealand would look good on CV.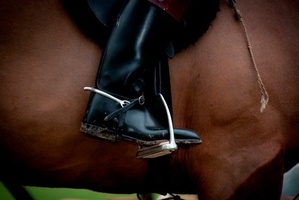 With a family controversy behind him, champion Aussie horseman Luke McCarthy is turning his sights to some unfinished business in New Zealand.
McCarthy and his wife, trainer Belinda, have been on a winning rampage in Australia the past two years, highlighted by capturing last month's Miracle Mile with Baby Bling.
However, they have yet to taste feature-race success in New Zealand, with Allblack Stride's minor win at Addington six weeks ago the first time Luke had even driven a winner in New Zealand.
He is hoping his second one will prove more lucrative, now that McCarthy believes the impressive juvenile pacer is back in the zone for his division of the Harness Jewels on Saturday.
Allblack Stride arrived in New Zealand unbeaten and quickly showed why with a dazzling Sires' Stakes heat win that had him favoured to clean up the Kiwi 2-year-olds.
But that hasn't proved the case, with a brave third in the Sales Series Pace followed by a battling sixth in the Sires' Final.
He had excuses that night, with the wet track against any horses coming wide, but McCarthy was still disappointed and wanted the colt to return home.
He changed his mind after Allblack Stride bounced back from the hard run well and after drawing barrier four for Saturday's race the pair are now back at the head of the markets.
McCarthy says he will drive Allblack Stride like he is back to his best. "We have a good barrier and gate speed so he will be going for the top.
"Sure, I was disappointed last start but he had a few little issues after the race, like a bad blood report, so we have worked on that. And his work has been really good, so I am hoping for a big turnaround."
Allblack Stride is a natural frontrunner and Ashburton on Jewels Day should race much like McCarthy's home track of Menangle in NSW, where good leaders run the sort of times that make coming from off the speed difficult.
While the $2.60 being offered by the TAB is hardly generous, Allblack Stride deserves his place at the head of the market, especially with key rivals like Isaiah and Regulus drawn wider.
McCarthy will arrive with one less thing on his mind after the inquiry into the changes of tactics employed with stable runner Mach Alert in the Miracle Mile coming to a quiet end.
Much was made of the fact stewards were told Mach Alert would probably take cover in the Miracle Mile but driver John McCarthy changed his mind after the first attacker was the out-of-form Mah Sish, who he didn't want to trail.
John McCarthy was charged for not adhering to the change of tactics notification but after three hearings the charge was dismissed because he was found to be following orders from trainer Belinda McCarthy.
That resulted in a A$1500 ($1788) fine for her and a relatively peaceful end to one of the strangest Miracle Miles in recent years.