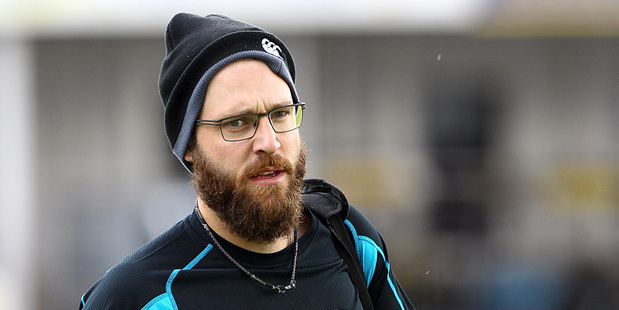 Daniel Vettori missed the opportunity to return to the New Zealand test side against England but can take solace with what's expected to be a US$100,000 plus pay day for a month's cricket in the Caribbean.
Vettori and fellow New Zealand veteran James Franklin join a selection draft into the new Caribbean Premier League.
Six international players (Ross Taylor, Ricky Ponting, Adam Gilchrist, Muttiah Muralitharan, Mohammad Hafeez and Herschelle Gibbs) have already signed, leaving 18 other places available.
However, only 18 players are on the draft, meaning each of the six franchises (Antigua and Barbuda, Barbados, Guyana, Jamaica, St Lucia and Trinidad and Tobago) will bid for three players each regardless.
The tournament will run from July 29-August 26 and is divided into group round-robin and knockout stages.
Four players in each franchise have to be under the age of 23 as part of a development component to the tournament. The tournament is seeking an atmosphere described to the Herald on Sunday as "mixing Wellington 7s with the Rio Carnival".
A slight itinerary problem has arisen. Sri Lanka Cricket has asked the West Indies Cricket Board to reschedule their dates to avoid a clash with the Sri Lanka Premier League which is marked to start on August 10. SLC cannot postpone their tournament because the Champions League, which will feature SLPL winners in the qualifying stage, begins in mid-September.
Regardless of logistics, a number of New Zealand internationals and fringe players have put their names forward for SLPL contracts likely to be worth US$30,000-US$50,000.
Eighty international players are in the draft with the prospect of 25-30 getting picked. The services of Jacob Oram, Kyle Mills, Doug Bracewell, Mitchell McClenaghan, Grant Elliott, Colin Munro, Colin de Grandhomme, Roneel Hira, Adam Milne, Jimmy Neesham and Nick Beard will be auctioned.