Better communication between sports clubs, coaches, players and parents is having a beneficial effect on sideline behaviour - but there's a way to go yet before we can congratulate ourselves.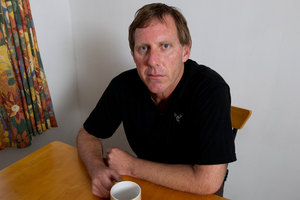 When a ref gives a player the red card, he doesn't expect a cheery thank you. But when Len Gattsche red-carded Manukau City footballer Tama Fasavalu for persistent heavy tackling last year, he received a punch to the head that broke his jaw in three places.
Gattsche was unable to eat solids for months. "I was so sickened by what happened, I thought I would never referee another game," he says.
Fasavalu, a former Samoa international, was sentenced at Manukau District Court to nine months' home detention. The Auckland Football Federation had already suspended him from all involvement in the game and fined him $1000.
Gattsche, a father of two, considered hanging up his whistle for good after the attack at Massey Park in Mangere, on Anzac Day last year.
But this season, he has made a quiet return to refereeing. Frustrated at watching from the sidelines, Gattsche reversed his self-imposed ban and took charge of a Division Two match between Lynn-Avon United and Western Springs last month.
"My wife wasn't too pleased but I enjoy refereeing a lot better than spectating," Gattsche tells the Herald on Sunday. "I got a great reception from the players and they invited me for a post-match drink.
"The cheeky buggers even produced a bowl of punch to bring a bit of humour to the situation. I really appreciated it and it did my confidence the world of good."
Gattsche says he became determined to put the attack behind him. "It did piss me off that the player took so long to plead guilty and dragged things out, but I wasn't going to let the actions of one idiot spoil the game for me."
About 3000 people referee football around the country. Fortunately, the shocking attack on Gattsche has not caused many others to quit, says Ken Wallace, NZ Football's refereeing development officer.
"We take a very firm view that violent or abusive behaviour towards referees from players, coaches or supporters will not be tolerated at any level."
The Herald on Sunday has launched Sideline Champs, a far-reaching campaign to support good behaviour on the sidelines of sports fields and courts and to back the work being done to combat increasing numbers of abusive fans.
Football has become one of the country's fastest growing sports. Interest has soared following the All Whites' battling performances at the 2010 World Cup in South Africa. More than 100,000 people are reckoned to play organised weekend matches.
Bev Priestman, NZ Football's head of development, says a scheme that removed much of the competitive element from games for the under-8s is now paying dividends after initially being unpopular with parents. "Instead of having a focus on winning, we brought in a system for the younger players that means they don't just play one match but are organised into coaching pods and everyone is rotated around different coaches and everyone gets a game," she explains.
"We are beginning to see the fruits of that scheme. Children and parents alike are having a more positive overall experience. This has also led to improved behaviour on the sidelines."
Football is certainly not trying to eliminate passion and excitement from age group matches. Indeed, NZ Football has reservations about initiatives such as one recently brought in at the Eastern Suburbs club in Auckland by former All White, Billy Harris. Parents and supporters are asked to stay quiet on the sidelines, even when their team scores a goal.
"We believe encouragement is an important part of the game and is something we would support, rather than discourage," Priestman says.
But it is possible to get loud, to get excited - without getting ugly.It's not about winning at any cost. That's the message from football coach Stevie Baxter, but it's not always a message we welcome. Baxter has brought coaching skills gleaned in his native Scotland and the US to NZ.
As football development manager at Auckland Football, he believes improved communication between coaches, players and parents is key to the sport's growth. "We want kids to love football and embrace it for life, instead of many being eventually driven away by the actions of some adults on the sidelines," he says. "We are trying to steer away from the old scoreboard mentality of winning at any cost and look at the technical, tactical, social and emotional development of young players.
"In the long run, it will lead to improved enjoyment all round for everyone involved and also produce more skilful and happier players."
Even global children's charity Unicef has become involved in supporting good behaviour at junior sport in New Zealand.
The organisation runs a scheme aimed at Year 7 and 8 students called Fair Play. Wellington Phoenix players Ben Sigmund and Benji Totori are on board and a roadshow visits schools to deliver talks, information and screen videos on developing and maintaining good sporting attitudes.
"Having footballers involved has made for a much greater impact," says Jacqui Southey, Unicef education officer for development.
On the frontline, referee Gattsche is glad to be back on a Saturday - but the heckling from supporters is still there, he says. "Parents at kids' games are the worst for this kind of behaviour and I'm aware of some pretty unsavoury comments being directed at me from the side of the pitch. It is a timely reminder that this is a passionate game and referees are easy targets for abuse. There is certainly still room for improvement on the sidelines."