Next year's Mystics coach wants to learn from the best how she can improve team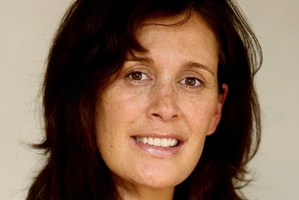 Returning Mystics coach Debbie Fuller said her former teammate Noeline Taurua will be on her "hit list" at the end of the season as she looks to unravel the secret to consistent success in transtasman league.
In the week Fuller, who took a sabbatical this year to spend more time with her young family, confirmed she is returning to the helm of the Auckland side next season, Taurua, the Magic's long-serving coach, announced she is walking away at the end of the season.
Having led her side to five straight playoffs appearances, going on to make the final three times and claim New Zealand's maiden ANZ Championship title last season, Taurua will exit the competition with one of the most successful records - although with the Waikato-Bay of Plenty side battling to make the top four this season, 2013 may wind up the one blip on her record.
With such a strong history of success, Fuller said she will be talking to Taurua at the end of the season as she looks for answers in how the Mystics can bounce back from what is shaping up to be their worst finish yet.
Bottom of the table after nine rounds, the Mystics still have two tough road trips to Australia to get through, including this weekend's visit to Sydney to take on the Swifts, and face the Magic twice over the next five rounds. But Fuller said she isn't worried about any hangovers from this season affecting her team in 2014, as results from the first five seasons have shown team fortunes can rapidly change.
"The thing we've seen a lot in this competition is that confidence can affect a team that's like a house of cards, if one card goes down, it rips through the team and we saw that straight away with the Swifts going from number one in the first year, to number nine in the second," she said.
"This is the thing with netball, there's a mysterious chemical that makes it so hard to maintain success."
To improve her understanding of what it takes to build a culture of success in a team, Fuller has tried to learn from the experiences of coaches in other codes, including Sevens coach Gordon Tietjens, and former NZ Breakers coach Andrej Lemanis. Last week she spent time with Graham Henry, who shared secrets of the All Blacks' performance environment during their World Cup campaign.
"The next person on my hit list after the season finishes is Noeline," said Fuller. "You can do all the fitness, strength and conditioning, skill-work, nutrition, video analysis and have a really good base, but she has developed that extra edge to be able to maintain that top four presence every year."
Although she has always maintained her stewardship at the Magic is a year-by-year proposition, the news Taurua would be stepping down at the end of the year caught many off guard. Taurua opted not to apply for the recently advertised Silver Ferns assistant coach role, as she did not feel she would be able to juggle the dual coaching roles with her family commitments. But in light of the resignation from the Magic, her decision not to apply for the Ferns gig can be taken as an indication she does not feel she is suited to play the side-kick role in the national side - she has her sights set on the top job.
Taurua has made no secret of her ambitions to coach the Silver Ferns, but with that position not available until 2015 at the earliest, when Waimarama Taumaunu's contract expires, Taurua may look to boost her CV with another international posting.
Round 10
ANZ Championship
Tomorrow: 2:10pm NSW Swifts v Northern Mystics, Sydney; 4.20pm Queensland Firebirds v Waikato/Bay of Plenty Magic, Gold Coast; 7.20pm Central Pulse v West Coast Fever, Wellington.
Monday: 7.40pm Mainland Tactix v Adelaide Thunderbirds, Dunedin; 9.40pm Melbourne Vixens v Southern Steel, Melbourne.