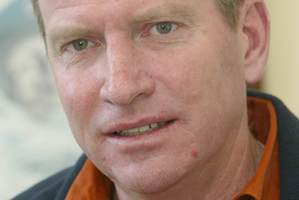 Major associations are being asked for proposals on which international matches they would like to host for the next three summers.
The intention is to offer them more certainty on what their requirements will be further out, and give plenty of time to put appropriate financial arrangements in place.
The MAs are completing their expressions of interest and the next step of allocation could start next month.
When England toured last season, neither Northern nor Central Districts were impressed at missing out on a test. Central Districts hosted only one ODI, while Northern Districts had an ODI and a T20. As there was only one incoming tour there weren't enough games to appease everybody. This way, it's hoped that over a longer period - and the 2014-15 and 2015-16 summers are being seen as a combined eight-test plan - NZC will be better able to accommodate all MAs' wishes.
"We've looked at the possibility of them extending their views out to three years and roll a package in that way," NZC head of cricket operations Lindsay Crocker said.
"Over the course of the year we'd try and be as even-handed as we can with the distribution of matches, not just tests. Each of the major associations get commercial benefit from every match so income that flows from a test or an ODI doesn't flow in its entirety to NZC. There's a share of the spoils."
NZC have five test venues to consider - Dunedin's University Oval, the Basin Reserve in Wellington, McLean Park in Napier, Hamilton's Seddon Park and Eden Park. Christchurch won't be ready for at least another year, and that's if it gets Environment Court approval in July.
One option is to give each venue one test - with the Basin and Eden Park likely to host the bigger-ticket Indian matches - with the alternative being a harder-nosed, more financially-based approach, which could have, say, the Basin or Seddon Park hosting two matches and one venue missing out.
Five tests are coming up next summer, three against the West Indies, all to be completed by Christmas, and most likely two against India, once those protracted negotiations are resolved.
In the 2014-15 season, New Zealand co-host the World Cup with Australia. Sri Lanka are the only scheduled visitors, for two tests.
However the following summer, Australia and Pakistan are due for a combined six tests, with Pakistan and Zimbabwe also playing a range of limited-overs internationals.
Crocker outlined a list of criteria NZC considers in awarding matches to venues, including costs of hosting matches; ground availability; getting a natural flow of the tour, avoiding hopping back and forth around the country; climate at certain times of the season; evenhandedness in distributing matches so the benefits can be spread; pitch quality; and support for an event within its community.
All points are put in the mix before decisions are made, Crocker added.
Auckland Cricket chief executive Mark Cameron sees the merits of more detailed future planning.
"It provides our venues with certainty in negotiations," he said, which would flow on to a greater ability to fund and promote international matches.
"Our grounds are multi-purpose, with the exception of the Basin Reserve, so often there are conflicts. March is a very busy month for New Zealand."
Cameron pointed to games at Eden Park involving the Warriors league side, the Phoenix soccer team, February's proposed league nines tournament or Super rugby as meaning careful planning is required.

Coming up
2013-14: Host West Indies, 3 tests, 5 ODIs, 1 T20; host India (tbc but probably) 2/3/1
2014-15: Host Sri Lanka 2/5/1; World Cup
2015-16: Host Pakistan 3/5/1; host Australia 3/0/0; host Zimbabwe 0/3/0.