Cameron McMillan ranks the top five bargains and worst buys in Fantasy Rugby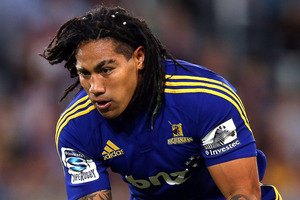 Studs
Pieter Labuschagne (Cheetahs) 235 points, $4,100,000
Labuschagne is the top scorer in Herald Fantasy Rugby with 235 points, seven ahead of Bulls first five Morne Steyn who costs more than double. The Cheetahs backrower has cracked the 20+ mark on seven occasions and the 30+ mark twice. He has made the most tackles of any player (181) this season and equalled his season best of 32 points last week against the Reds. But despite all that, 88 backrowers are listed more expensive than him while he has 50 more points than the game's most expensive backrower Liam Messam. If you don't have Labuschagne in your team, which goes for more than 85 per cent of players, then you should really consider why you're playing Fantasy.
Philip van der Walt (Cheetahs) 221 points, $3,990,000
Despite the fact he plays alongside the top Fantasy scorer in the game, who is bound to steal points from him, van der Walt somehow manages to pull off very similar statistics.
He's averaged more than 25 points a game over the last three weeks, bettering Labuschagne three weeks in a row before their last outing. The duo combined cost less than Bryan Habana.
Michael Hooper (Waratahs) 197 points, $4,340,000
Hooper becomes the first player to break the 40-point mark with a huge game against the Brumbies last week. Slightly more expensive than Labuschagne and van der Walt but should still be considered ahead of the Cheetahs duo on the back of a three-week run which has seen him average 27 points a game.
Hugh Pyle (Rebels) 166 points $3,890,000
One positive to come out of another horrid Rebels season has been the performance of Pyle, the top scoring second-rower in Fantasy. He holds a one-point advantage over Brodie Retallick who is priced at $5.4 million. However Pyle is very inconsistent scoring 29, 3, 26 over the last three weeks. Maybe pick up every second week.
Israel Folau (Waratahs) $7,880,000 160 points
Folau is third among top scoring backs and there are only two other backs in the top 20 who are priced cheaper with most at least another $1.5 million more expensive. The league-then-AFL convert had a slow start to the season but has found his feet with five tries in the last six weeks. That's rewarded the faith of a large number of Fantasy players who picked him up at a cheap price at the start of the season, however he remains a steal at less than $8 million.
Duds
Bjorn Basson (Bulls) $9,940,000, 46 points
The third most expensive player in the game and he hasn't scored a try in seven games. His best effort is just 10 points, a mark Folau has topped on eight occasions.
Ma'a Nonu (Highlanders) $9,490,000, 44 points
Nonu has appeared in only six games for the Highlanders but his points per game are still very low for that price. The 14th most expensive back has a season best of 15 points which came against the Reds when he scored his only try of the season. Since then he's failed to reach double figures in three straight outings - not uncommon for Highlanders players.
Bryan Habana (Stormers) $9,360,000, 36 points
Habana scored his first try of the season last weekend but still only managed eight points which was still three shy of his season best. Fellow Stormers backs Jean De Villiers (108), Juan De Jongh (60) and kicker Joe Pietersen (167) haven't had trouble scoring points so what gives for the former IRB player of the year?
Robbie Fruean (Crusaders) $9,380,000, 59 points
Fruean is the 19th most expensive back but from 10 appearances has topped 13 as a season high. Tackles missed and knock-ons seem to trouble him while he has crossed the tryline just twice.
Elton Jantjies (Stormers) $8,710,000
Jantjies' price has dropped every week after starting the season at $9 million. Still a top first-five in terms of price he's scored only 18 points in eight games. Just 210 points behind the top first-five Morne Steyn. With Pietersen taking the kicking duties, Jantjies doesn't have much to offer. Season high is eight points while he has reached negative scores twice.