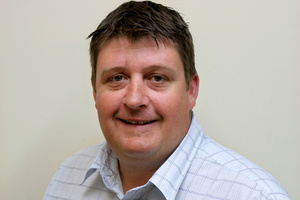 The chances of a Kiwi randomly turning up to a New Zealand cricket practice this week and being selected to play an international are about as likely as Prince Philip singing lead vocals on Queen's Bohemian Rhapsody.
However, Chris Pringle could be forgiven for asking himself the song's opening lyric "Is this the real life? Is this just fantasy?" when he wandered along in jeans and a T-shirt 23 years ago today looking for a ticket to the Headingley one-dayer. He ended up in his own fandango, opening the bowling with Richard Hadlee.
New Zealand suffered a bowling injury crisis during their 1990 tour and, in the days before cellphones and internet, they were struggling to recruit replacements at short notice.
Pringle's rise wasn't a complete fluke. His debut first-class season for Auckland had gleaned 23 wickets at 24.56. His name had been mentioned in radio dispatches by tour captain John Wright. Consequently he got himself a job as a professional at the Pudsey St Lawrence club in the Bradford league.
"I had noticed there were a lot of injuries," Pringle says from his base in Tauranga where he sells real estate these days. "I was walking along to practice with a couple of mates after a pie and pint, as you do. A couple of blocks from the ground the team bus went by and screeched to a halt. Out jumped [late coach] Bob Cunis. He bellowed: 'Pring, where have you been? We've been trying to get hold of you for days. We need you to train with us."
Pringle was decked out in hand-me-downs and sent to a net to bowl to Andrew Jones.
Pringle ended up playing 14 tests and 64 ODIs over five years.
He finished with figures of two for 45 on debut (he took the wickets of Graham Gooch and Jack Russell). The team won in the dying stages, courtesy of a Mark Greatbatch century.
"We then went to the Oval and I got Allan Lamb lbw and I started to think 'this is possible'," Pringle says. "I ended up overweight and partying too hard but it was a great life and I've got some fond memories. I went from strolling to the ground to storming in to the likes of Gooch and [David] Gower."