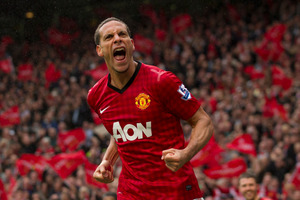 Just after the 2011 Rugby World Cup, Samoan centre Eliota Fuimaono-Sapolu received a six-month ban from the IRB for a series of offensive Twitter rants.
After linking the scheduling of the World Cup to slavery, the holocaust and apartheid, Fuimaono-Sapolu went on to label a referee "racist" and "biased", and became one of the first athletes in Oceania to be disciplined over his use of social media.
Two years on, athletes are making the same mistakes, and sports bodies are now preparing themselves for a not-so-negative future.
Yesterday, Cricket Australia boss James Sutherland conceded that their governing body would have to consider implementing a social media policy after test batsman David Warner breached CA's code of conduct with a Twitter attack on two journalists over the weekend.
Earlier this month the Lions advised that a social media protocol will be in place when the squad tour Australia in June.
"Social media these days you can make a mistake and it can be around the world in seconds," Lions manager Andy Irvine said. "It's not as if we are headmasters and telling kids what to do. There will be an opportunity for the players to look at [protocol] and accept it and understand it.
"It takes years to build up a good reputation but you can lose it in seconds. We are alert to that."
The NZRU social media plan instructs players to tweet as if they are speaking to the media.
"You wouldn't want to be swearing, or bagging your sponsor, or bosses," said general manager of professional rugby Neil Sorensen.
"Just common sense stuff really. If one of our players bagged a ref or swore after a game, misconduct provisions would apply the same way as if they did it on Twitter."
The NZRU sanction scale stretched from a warning to a sackable offence.
"We've had a number of situations where guys have tweeted or Facebooked comments or tones where we have asked them to explain themselves. The process works really well."
While serious Twitter violations in New Zealand remain rare, there's a plethora of examples of international punishments which should scare Kiwis straight.
Rio Ferdinand ($88,300), Quade Cooper ($50,500) and Carlton Cole ($39,200) were all made to pay, while Greek triple-jumper Voula Papachristou was banned from the Olympics over a racist tweet.
It's also becoming more likely that athletes at major sporting tournaments in the future could be banned from the Twitterverse completely.
The All Blacks took no chances at the 2011 Rugby World Cup, as an in-house policy banned the team from using social media during the tournament.