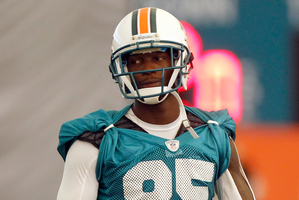 British & Irish Lions
After publicly issuing media guidelines for players to follow on their coming tour of Australia, the Lions lost the plot with their official account.
First a picture of a Springbok impaled on a railing was used with the words: "Isn't this what @lionsofficial did to Springboks in the 3rd Test in Johannesburg 2009? @qantaswallabies be warned."
Then just before the 37-strong squad was announced, a message was posted for players hoping to make the tour: "If you're player waiting to watch TV at 11.00am to see if you're in @lionsofficial squad how are you feeling? Excited, nervous - suicidal?"
And finally,
"@lionsofficial would like to apologise for any offence caused by recent and inappropriate tweets."
Wellington Phoenix
The Wellington Phoenix had to fire their Twitter manager last season after a host of distasteful posts were sent out on their official account.
"Rigters shoots straight down the middle. Pasty swallows it like a lady of the night,"
"Pav was sent thru by Ifill-he had a couple of bites of the cherry like he was at a prom. It fell to Ward who eventually scored."
Apologies soon followed from the club and culprit after fans throughout the country voiced their displeasure at the juvenile tweets.
Guy Adams @guyadams
Throughout the Olympics, English journalist Guy Adams took to Twitter and ripped US television network NBC repeatedly for its delayed coverage of the Games in America.
"The man responsible for NBC pretending the Olympics haven't started yet is Gary Zenkel. Tell him what you think! Email: Gary.zenkel@nbcuni.com"
A fiery media storm ensued where Adams' account was reported to Twitter, suspended and finally reopened two days later. NBC later rescinded their complaint admitting they didn't realise the repercussions of their actions.
Chad Ochocinco Johnson
The American footballer was forced to shell out big bucks after using Twitter during a Bengals pre-season NFL game.
"Man Im sick of getting hit like that, its the damn preseason (expletive)! 1day I'm gone jump up and start throwing hay makers"
The Bengals wide receiver was forced to fork outmore than US$25,000 ($30,500) for posting during the game, which is against the NFL rules regarding social media.
Joey Barton
Former Newcastle bad boy Joey Barton claimed he was fined two weeks' wages by the club in 2011 for criticising the Magpies hierarchy on Twitter.
"If only we as players could tell the fans exactly how it is, without them above fining us lots of money," said Barton.
"There will be a time and a place."
Barton was made to train alone, before soon being sold to Queens Park Rangers.