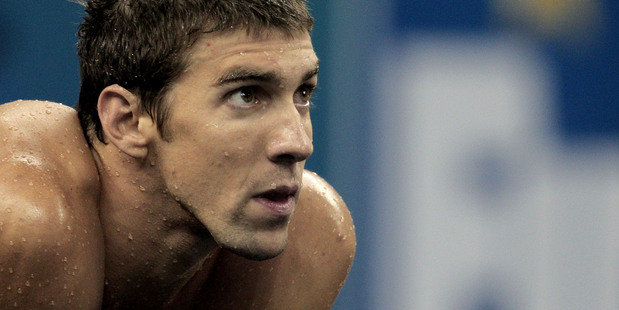 Michael Phelps is planning a comeback to swim at the 2016 Rio Olympics, according to a well-placed US source.
Peter Busch, whose father Frank is director of the American swimming team, is a news anchor at a Fort Myers, Florida, TV station. He posted a brief story on the station's website yesterday saying Phelps is plotting his return to the pool and hopes to compete at the next Olympics.
"The greatest Olympian of all time isn't hanging up his swimsuit, after all," the report said, without citing any sources.
Phelps went on Twitter to downplay the report, but he didn't specifically deny it either.
"Why do I keep getting texts about coming back?" he wrote. "Do [people] really believe everything they hear or read? There are many in the world that think they have a 'story."'
Busch followed with a tweet that said he felt "very confident with my info".
"Guess we'll see," he said.
Phelps has said repeatedly his swimming career is over, having won 18 gold medals and 22 medals overall, more than any other Olympian.
He retired at the age of 27 immediately after last year's London Olympics.
"I wanted to leave that way," he said. "I'm sure I could come back in another four years, but why? I've done everything I wanted to do. There's no point in me coming back.
"Everybody is like, 'You're going to come back.' And I'm like, 'No, I'm not.' I've done everything I wanted to do in this sport. I don't know a lot of people who can say that."
Since London, Phelps has turned his attention to golf, filming a show with famed instructor Hank Haney and signing an endorsement deal with Ping.
Last week, he participated in an event prior to the Tour Championship at the TPC Sawgrass course in Florida.
- AP