Leading players are determined to work towards a rugby calendar that integrates the Northern and Southern Hemisphere seasons – and they may be prepared to strike to make it happen, writes Gregor Paul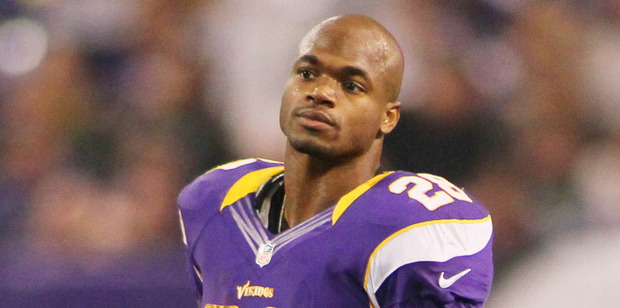 World rugby will get its integrated season after the next World Cup. Super Rugby will shift to a March start and won't break for test matches, the June window will be shifted to July and all players will have a 14 to 16-week off-season.
Other innovative plans are being discussed, such as building a world series of tests in years that fall between the World Cup and British Lions tours. The revolution that All Black coach Steve Hansen called for last week is coming.
The players have intimated they are prepared to strike if they don't get what they want. They have made the creation of an integrated season a priority and with domestic player associations working in conjunction with the International Rugby Players' Association, they present an irresistible force.
The IRPA has been working for the past 18 months on changes they feel have to be made to protect individuals from physical and mental burnout. Players in all the major nations are willing to work together to enforce a shorter season that doesn't expose them to such high injury risks and may potentially increase their longevity in the game.
It is understood the English, French and Celtic leagues are willing to push out the start of their respective competitions from August to September to allow the June tests to be pushed back to July. That will pave the way for Super Rugby to begin later in the year, shifting from its current mid-February position to early March.
Last year was the first time in its 17-year history that Super Rugby had to stop to accommodate the test programme. The hiatus was problematic on many fronts - it led to a drop in fan interest, but of more concern was the demands it placed on the players.
Many of the Chiefs and Crusaders - they made the playoffs - struggled with the intensity of playing crucial Super Rugby games as well as three tests in such a condensed period.
The problem was just as acute for those not involved in the tests. Some teams, because of the bye, had a four-week gap without games which they struggled to use constructively. It was too long to go without a game, yet finding opposition was hard. The Hurricanes suffered the extra punishment of losing star halfback TJ Perenara to serious injury in a game against the Reds.
The immediate feedback from last year was that the players didn't like the competition being put on hold and changing that is one of the key priorities.
Sanzar's broadcasting deal for Super Rugby expires in 2015, which means there is an opportunity to restructure the competition into the proposed timeframes.
While there are ambitious plans to include new geographic areas post-2015, any new format won't be signed off by the players unless it can be completed in full without a break.
Nor will the players agree to an increase in the number of games they are required to play. The current format comes with a minimum of 16 and a maximum of 19 matches. Those numbers are at the upper limits of what the players want; they would rather play fewer, more intense games.
A limit is not being set but everyone working on the new season structure agrees that, ideally, 30 games split between Super Rugby and tests is the maximum individuals should be asked to play.
Previous attempts to integrate the Northern and Southern Hemisphere seasons have failed because of self-interest, a determination to preserve tradition and the difficulties involved in breaking longer term broadcasting and sponsorship agreements.
The so-called Woking lock-in after the 2007 World Cup was deemed the definitive attempt to make significant changes but when no agreements could be reached on how the seasons in both hemispheres could be reconfigured to make them shorter and more logical, the IRB declared the creation of a global season impossible.
The major difference this time is the alignment of the respective player unions and their willingness to work together. The timing is also favourable as unlike the last attempt to make change, most of the key commercial agreements in place will be expiring in 2015.
By collaborating, the players will effectively reduce the IRB and other national unions to bit-part players. The IRPA plans to hold a major conference next month in Australia, where it will unveil more detail of its plan.

How the new season could look
• Mid-March: Super Rugby starts. Competition to be played in one continuous block in what could be a 16 to 18-week window, finishing in late June.
• July: Three tests hosted in Southern Hemisphere. In 2016 and 2018, these could be part of a world series that will be continued in November and linked to World Cup seedings. Each nation could be free to determine their schedule rather than have it imposed by the IRB. This paves the way for Tier Two nations to play more tests against Tier One nations.
• Late August: Rugby Championship begins and runs to mid-October in current four team, home and away format. ITMCup also begins early to mid-August, running through to late October.
• November: Southern Hemisphere sides play tests in the north, either as one-off tests are as part of a world series.
• December-early March: The All Blacks will be given almost 14 weeks to rest and recondition before joining their respective franchises.

Rugby Union
Liam Messam
• Code: Rugby Union
• Teams: Chiefs and All Blacks
• Position: Loose Forward
• Height: 1.88m
• Weight: 109kg
• Games Last Year: 28 (17 for the Chiefs and 11 tests). Messam started every game for the Chiefs bar the clash with the Lions on May 5. He played at blindside in all but one match -against the Brumbies, when he was used at No 8. He played 18 games (17 for the Chiefs and one test) in the first 23 weeks of the season. Team-mate Sonny Bill Williams played 21 games in that same 23-week window.
• Season Began: Late January (trial games)
• Season Ended: December 1
• Season Length: 44 weeks
• Off Season between 2012 and 2013: Nine weeks after returning home from the end-of-year tour and playing his first trial game for the Chiefs.
• Core Role: As a blindside, Messam plays in one of the most physical, highest impact positions on the field. His core roles are tackling, ball carrying, cleaning out rucks, winning lineout ball and supporting his backs.
Messam has made 115 tackles so far in 2013 - an average of almost 12 per game, which is consistent with the numbers he posted last year. These hits have been mostly head-on tackles, mostly around the fringes of the breakdown, trying to drive opposition forwards back behind the gainline. These are high impact, explosive collisions.
He has carried the ball 111 times so far in 2013 - again, a near average of 12 carries per game and consistent with last year. He can clean out rucks 30 to 50 times a game and it is estimated he runs 5kmto 7km per game - distances he covers predominantly in 20m-40m bursts at about 90 per cent capacity. He saw 793 minutes of game-time for the All Blacks and 1250 minutes of game time for the Chiefs. In total, he played 2043 minutes or 34 hours of rugby.

Rugby League
Ryan Hoffman
• Code: Rugby League
• Teams: Storm, City Origin and Kangaroos
• Position: Second rower
• Height: 1.92m
• Weight: 103kg
• Games Last Year: 29 (27 for the Storm, one City Origin game
and one test). Hoffman was one of only three Melbourne players who started every NRL game as they went all the way to the grand final. He played in the second row in every match.
• Season Began: First week of February (trial games)
• Season Ended: October 13
• Season Length: 36 weeks
• Off Season between 2012 and 2013: Sixteen weeks between the end-of-season test in Townsville and first trial game for the Storm.
• Core Role: As a second rower, Hoffman features in one of the most physical positions in the game and is expected to play the full 80 minutes. The 29-year-old is one of the Storm's enforcers; his main role is bending the defensive line with his charging runs, as well as a mountain of tackling. He is also expected to make and support line breaks and is a key part of Melbourne's formidable kick-chase, both defensively and offensively.
Hoffman has made 224 tackles so far in 2013, an average of almost 25 per game, slightly up on last season (22 per match). Defending on the edge of the ruck, Hoffman has to deal with some of the biggest men in the NRL - props, back rowers and centres - running at high speed. Melbourne's organisation ensures there are often at least two defenders in each tackle but the workload exacts a heavy toll. Most of the tackles are front-on and high impact, as Hoffman is charged with going high to wrap up the ball.
He has carried the ball 125 times so far in 2013, an average of nearly 14, slightly down on last year's 15.3 per match. He will be involved in around 45 collisions per game and covers between 5km and 6km in a match. Hoffman had around 2,160 minutes of game time for the Storm, as well as games for the City Origin team and Kangaroos in what was a light representative season. In total, he played around 2,300 minutes or 38.3 hours of league.

American Football
Adrian Petersen
• Code: American Football
• Team: Minnesota Vikings
• Position: Running back
• Height: 1.88m
• Weight: 98kg
• Games Last Year: 17. Peterson played 16 regular season games in 17 weeks; there was one scheduled bye. He then played one play-off game.
• Season Started: September 9
• Season Ended: January 5
• Season Length: 18 weeks
• Off Season: Peterson is enjoying a 34-week break between his last game in January and his next in September - the typical pattern for the NFL. He will split that time between rest and minor surgery and laying down a strength and conditioning base before settling into a 12-week pre-season period in camp with his team that includes a four-week exhibition window to effectively play trial games.
• Core Roles: As a running back, Petersen is the player charged with getting his side going forward from the line of scrimmage. Last year, he rushed for a total of 2096 yards, having carried the ball 370 times. He averaged six metres per carry, all of that through thick traffic where he would have been hammered by some oversized men.
He also took the ball as a receiver (it was passed to him) 41 times and he made 225 yards on those plays. On those occasions where he didn't receive or run with the ball, Petersen would have acted as a blocker, similar to cleaning out a ruck in rugby.
The playing time of an NFL game is one hour and typically the defensive and offensive teams split that time on the field. Petersen would have spent roughly 8.5 hours on the field.