Nelson doctor knows 50km course in Rotorua will be a 'bit of a lung burner'.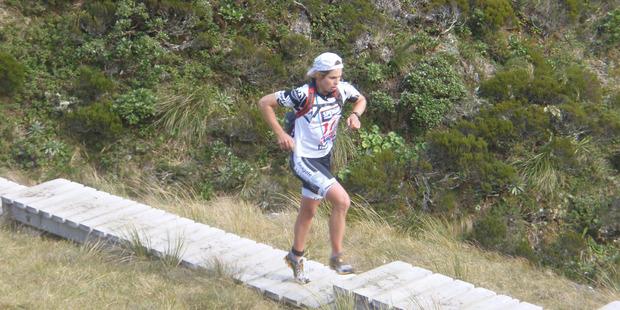 Sophie Hart believes that being the reigning Coast to Coast champion will count for little when she lines up in the Australasian Multisport championships in Rotorua on June 2.
The Nelson doctor is acutely aware that the 50km course - the premier race of the ThermaTech 3D Rotorua Multisport Festival - may not suit her strengths when she takes on race favourite and two-time defending champion Elina Ussher.
The inclusion of Hart in the field has completed a dream line-up in one of the "must-do events" on the New Zealand multisport calendar.
Hart has enjoyed a steady diet of multi-stage adventure racing in recent years, sandwiching twin Coast to Coast wins in 2011 and 2013, and her last outing was helping Team Seagate win the 513km GODZone adventure race in March.
"The 3D race will be a real sprint and a bit of a lung burner - definitely not quite the five-day race pace I'm becoming more accustomed to," Hart explained.
"It also has a very different format to the Coast to Coast and, given the short course, the racing will undoubtedly be close and exciting but someone winning the Coast won't necessarily line up as favourite for this race."
The favourite tag belongs to Ussher who has won the 3D crown for the previous two years, although the list of potential challengers is significant.
Rotorua's Nic Leary pushed Ussher hard last year, finishing just 1min 23secs adrift of her 3hr 14min 14sec winning time, while Ailsa Rollinson was third behind Hart and Ussher in the Coast to Coast in February.
Rollinson's fellow Wanaka athlete Jess Simpson dominated the two-day race at the Coast to Coast and should be well suited to the shorter nature of this course.
The Australian challenge is expected to come from Deana Blegg, who has collected podium finishes in the last two 3D races, and Kim Beckinsale, who was fifth in Rotorua last year.
With surging numbers, organisers have made one significant course change, with the kayaking legs to be held on Lake Tikitapu instead of Lake Okareka.
The premier race will involve a 9km paddle, followed by a 30km mountain bike and an 11km run, both in the sublime Whakarewarewa Forest which Ohope-raised Hart is especially excited about.
"I've done a little bit of riding around the trails in Rotorua, so I know the course will be superb. Next to the Coast to Coast, this event has definitely drawn the most competitive field of any multisport race in the last couple of years," said Hart.
The men's field features Coast to Coast legend and defending champion Richard Ussher, Wanaka's Dougal Allan and Nelson's Trevor Voyce. Top Australians Jarad Kohlar and James Pretto are also coming.
The annual Queen's Birthday weekend off-road extravaganza features 10 events and more than $75,000 in cash and prizes.
The inaugural event in 2011 attracted 465 entries and numbers doubled in 2012. More than 1000 athletes are expected at the ThermaTech 3D Rotorua Multisport Festival for the first time this year.
"I know only too well the time-pressures on families these days and that's why we've got something for everyone," said event director Neil Gellatly.
"Rotorua is just an enormous, scenery-loaded playground."