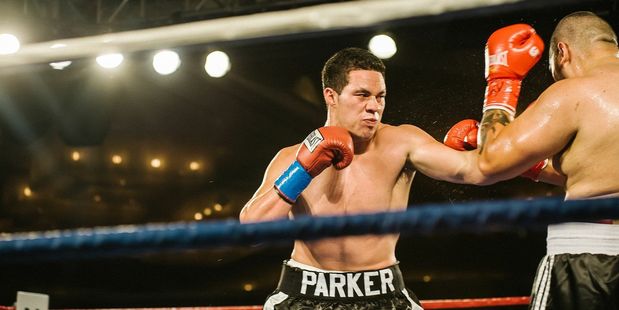 "Kevin Barry has been telling me to fight like a big man and that's what I did."
Heavyweight boxer Joseph Parker doesn't mean "big man" in any egotistical sense. He means he fought 124kg US-Kiwi expat Brice Ritani - who outweighed him by about 20kg - like a big man using a big man's tools: height, reach and, even more impressively, the most elusive weapon in any boxing arsenal.
Speed.
The 1.93m Parker won all six rounds of the bout yesterday, snapping out what seems likely to be a trademark jab, surprising the durable Ritani with some right leads and showing speed in several combinations.
"That's what we have been working on in Las Vegas," said Parker. "Kevin saw this in me, that in my first four fights I was tending to rush in. He wanted me to use my jab and control the fight and he said, 'fight like a big man'.
"I might have forgotten my jab a couple of times but I will be working more on it and practice makes perfect."
If there was a slight disappointment that he did not win by a knockout, that was never the goal in this fight. Parker has never gone six rounds before - he has facilitated early departures for his previous, unknown opponents - and in the 44-year-old, highly experienced Francois Botha (whom he fights next month), he has a crafty foe.
Ritani is no slouch - he has been in the ring with US heavyweight Hasim Rahman, one of only two men to beat heavyweight champion Lennox Lewis. He also has a highly respected Mixed Martial Arts pedigree.
"I wasn't worried about that," said Barry of the bout being won on points. "I couldn't be happier. That guy [Ritani] could really take a punch. If Joseph hits Botha with shots like that, he will knock Botha out."
It was a perfect dress rehearsal for Parker, who mixed the jab-and-move technique with some aggressive punching. His jab will be a weapon against Botha, it made Ritani miss coming in and he moved well. Impressively, he boxed his way out of tight situations, using that speed.
Parker has been channelling Lewis in his training, working hard on maximising his height, long arms and fast jab.
Barry said: "I call it 'owning the zone' - it's the distance between him and the opponent and it is very appropriate for a tall fighter like Joseph to use his physical attributes.
"You know, he is 1.93m and 105kg, Lewis was 1.95m and 113kg when fighting and he used to control fights with his jab and his size."
Lewis's reach was a staggering 2.13m and he used that stiff jab and large distance between himself and opponents to control matters in the ring. Opponents were hit several times as they tried to move in close to hit Lewis, a canny defensive fighter. Having said that, 32 of his 41 wins as a pro were by knockout.
Parker doesn't have a 2.13m reach but is not far off it. Barry said: "I don't think Joseph had been using that to full advantage in his first four fights.
"We have been talking a lot about Lennox Lewis fights and Joseph has been coming to training and told me he's been on the internet, watching old Lewis fights and how he used the jab. He's seen what we have been talking about and he's liked it - Lewis is a very good role model."
On the basis of yesterday, quite right.