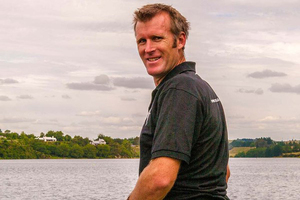 Olympic gold medallist Mahe Drysdale is looking forward to his return to rowing - and it will seem like a rest after his recent exertions.
The 34-year-old yesterday completed the second of two high-profile events when he raced in Ironman Australia at Port Macquarie, following the Coast to Coast in February.
Drysdale finished Ironman Australia in 11hrs 14min 41sec in what he described as the hardest challenge of his sporting career.
"The Coast to Coast was hard,'' he said. "But I think this was the hardest thing I have ever done. It was so long out there and just so mentally tough.
"I was pleased to have finished. I wanted to go under 11 hours - and that was on after the bike - but I struggled with my running. Actually, today I felt quite good for two of the four laps and I got quite optimistic. Then the wheels fell off.''
Drysdale said it has been a summer he would remember, having accomplished two of Australasia's most famed endurance events, but he was pleased to be heading back to the single scull boat in which he was victorious in London.
"I will wear my finisher's shirt to rowing. I've laid down the platform from for any of the others to chase,'' he joked.
"I am looking forward to returning to rowing and it will be interesting to see what benefits these two events have been. Most of all, I am looking forward to an event that lasts seven minutes.
"I am proud of what I have done for sure. But it will be a long time before I consider an Ironman again I think.''
- APNZ