Disappointed coach says first-quarter struggles put team in untenable position.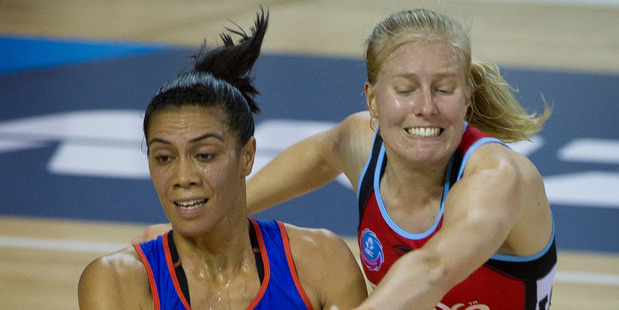 Tactix 61
Mystics 57
Another disastrous start, another disastrous result for the down and out Northern Mystics.
The Auckland side firmed up their chances of collecting the transtasman league wooden spoon, sinking to the bottom of the table with another defeat to the perennial strugglers the Tactix.
While they were horribly inconsistent throughout, it was ultimately their poor start, in which they trailed 19-10 at the first break, which cost the Mystics at Trusts Stadium last night.
They remained down by nine goals heading into the final period, when they launched a late comeback, which was repelled in the dying minutes with some clutch shooting from Tactix youngster Sophia Fenwick.
Mystics coach Ruth Aitken was at a loss to explain her side's continued first quarter struggles, which she said is placing the team in an "untenable position".
"I couldn't believe that start, we thought we had a good warm-up and were really focused but then the Tactix just came out and really took it to us," she said.
"It's putting ourselves in a really untenable position, so by hook or by crook we really need to find an answer to that. It's really disappointing."
The disappointment was evidently shared by her players, with the team looking battered and demoralised following their sixth loss in seven outings.
Aitken last night started with her fourth different midcourt line-up in seven games, as she continues to search for the right blend in the middle - one of her on-going headaches this season. But the new line-up that featured rookie Erikana Pedersen at centre, along with regular starters Grace Rasmussen (wing attack) and Kayla Cullen (wing defence), only lasted one quarter, with the Mystics attack looking slow and disjointed in the first spell, as they struggled with their ball placement into shooter Cathrine Latu.
Trailing by nine at the first break, Aitken had no choice but to change things up again, bringing on Elisapeta Toeava off the bench and shifting Rasmussen to centre, while Cullen moved back to the defensive circle, switching bibs with Julie Corletto.
The changes sparked a fightback from the Mystics, as they opened the second quarter with a run of five straight goals, to bring the scoreline back 32-27 at the long break. But they could not maintain that same pressure through the third quarter as the Tactix, led by a commanding performance in-goal by English import Jo Harten, re-discovered their attacking rhythm.
With five minutes to go in the third spell the Tactix looked to be cruising to an easy win, leading by 14 goals. But with the Mystics running hot and cold all night, it was probably to be expected that they would ramp up the intensity once more, with a flurry of late goals bringing the deficit back to single figures heading into the final period.