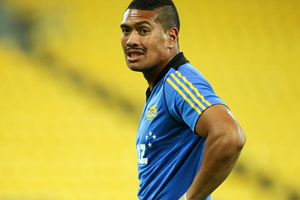 Professional players in New Zealand will soon hear they will enjoy a bigger share of a bigger pot of money as part of a new collective contract that will have a major bearing on the flow of players offshore.
The Herald on Sunday understands the New Zealand Rugby Players' Association and New Zealand Rugby Union have all but agreed on a new collective - a deal that will enable the national body to increase payments generally and see the creation of a separate war chest to protect the vital middle tier of players vulnerable to overseas predators.
This 'retention' fund, should it be signed off, will also be available to ward off the threat of the NRL which has successfully recruited some of rugby's best junior talent.
The improved terms have been reached because the NZRPA and NZRU will continue with their revenue - sharing structure where the money available for Super Rugby and All Black salaries is directly linked to the national body's overall income. The current deal places 36per cent of NZRU income into a payment pool.
The new deal is likely to see that percentage marginally increased and, with the NZRU posting a $5.2 million jumpin revenue in 2012, the size of the overall pot will be bigger.
The NZRU's total revenue will continue to grow in the next few years. The AIG sponsorship, signed in late 2012, is thought to be worth around $16 million a year, while the existing broadcast deal is tiered to pay out more this year and next before being renegotiated at the end of 2015.
As NZRU chief executive Steve Tew said recently: "We would like that figure to increase reasonably steeply. The biggest opportunity we have is in broadcasting rights which will crank up later [in] 2013."
Player agents say that higher payments will increase the prospects of more players staying in New Zealand as the gap between what's available here and other markets is closing. The pound and euro have plummeted and harsher taxation rates and laws in Europe have clawed back earnings further. The top tier of talent are still regularly offered enormous sums to play in Europe but the less established are not necessarily going to be much better off financially if they leave.
Japan is more active than it's ever been and offering big contracts but they are highly selective about the types of players they want.
The new twist could be that some of this payment pool is ring-fenced to incentivise older players to commit to playing in the ITM Cup. New Zealand has lost players who have significant Super Rugby experience but are not quite international calibre. These players are critical to the game here. They deliver consistent performances at Super Rugby but, more importantly, they drive standards at ITM Cup level and mentor younger players.
But without the financial rewards that come with being an All Black, many are lured offshore by bigger payments and fresh challenges. This may be the year that many middle tier players discover they are not in coach Steve Hansen's World Cup plans. New Zealand can't afford an exodus and this safeguarded money could be used to top up payments to deter them from leaving.
Younger 'special project' players could be beneficiaries, too. Roger Tuivasa-Sheck played for New Zealand Secondary Schools in 2011 but committed to the Sydney Roosters on the basis they offered him reasonable money and a pathway, while rugby put next to nothing on the table. Provincial unions don't have the budgets to compete with the NRL so a central fund has merit-if it can be tapped into to keep potential stars in the game.
Provincial unions will feel further relief as they will no longer have to pay to contract All Blacks. Paying top dollar to international stars who are not available due to test commitments has been a source of contention for provinces for several years.
The NZRU pays unions $35,000 a year for every current All Black but, with most individuals earning the maximum provincial salary of $60,000 a year, ITM Cup teams are
still having to fork out up to $25,000 a year for players they can't access. That won't be the case in the new contract: unions will be fully compensated for every All Black whose
services they are denied.
The ITM Cup overall salary cap of $1.3 million is also expected to be reduced, as will the maximum that can be paid to any individual.
Although recent figures show that nine of the 14 professional unions are profitable, posting a combined surplus last year of $626,000 compared with a $631,000 deficit in 2011, the NZRPA and NZRU want to reduce the financial burden on the provinces.
So while players will be paid less by their provinces under the new deal, they will be paid more for their Super Rugby and All Black contracts.