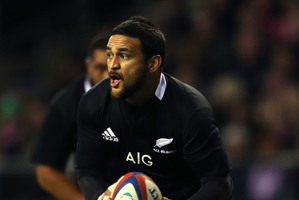 The selection dilemma for All Black coach Steve Hansen is not as straightforward as it
appears. He's signalled a need to regenerate his ageing side - to use this year and next to determine who has the capacity to play at the next World Cup.
It's not quite that simple, though. That line of questioning will almost certainly guarantee mediocrity. It will almost certainly be too kind on senior players, many of whom probably
can preserve their weary legs for long enough to just about get by at the next tournament.
Other nations have made that mistake. The All Blacks did it in 1991, Australia in 1995, England in 2007 and South Africa in 2011.
To avoid a similar fate, the question Hansen is asking is: who will be world-class by the next World Cup? Which players in New Zealand will be able to claim they are the best in the world in their respective positions in two years?
The distinction is significant - he's not interested in preserving the careers of his veteran campaigners on the basis they will be able to trudge through 80 minutes without being embarrassed. That won't enable the All Blacks to retain their world title.
Everything is focused on excellence - predicting who will elevate the All Blacks above their rivals and make the difference between winning and coming close.
"It is not about whether they will make it," says Hansen. "It is about whether they will be the No 1 All Black in their position and whether they will be aworld class player.
"I am very conscious about having world-class players in 2015 and also now. They are the players that allow you to win games, to win a test series, to win the Rugby Championship. The more world-class players you have, it follows the better you are going to be. We would obviously love to have 15 on the field. If you get to that point, then the biggest opponent is going to be yourself. If you only have one or two, then that is probably not going to be enough."
The last World Cup highlighted the importance of supreme talent. The All Black side that started the World Cup final arguably had nine players who would be considered world class and two others who would have been among the best performers in their position throughout the tournament.
That first list would include Tony Woodcock, Keven Mealamu, Brad Thorn, Jerome Kaino, Richie McCaw, Kieran Read, Ma'aNonu, Conrad Smith and Cory Jane, while Richard Kahui and Israel Dagg were superb throughout. Hansen would dearly love to have a similar number of genuine world class performers in his midst again by 2015.
He's got some bankers: Read, Brodie Retallick, Sam Whitelock, Julian Savea and Dagg.
Carter and McCaware solid bets, the only doubt being their ability to avoid injury, while Jane could just about be seen as an equally good bet to be a towering international force in two years.
The bigger question marks hang over Woodcock, Mealamu, Nonu and Smith.
The question is just as valid when it comes to the emerging market. Dagg illustrated perfectly at the last World Cup how careful planning and management of a young star can pay off. Brought into the squad in 2010, the All Black selectors could see Dagg was an outrageous talent with the perfect temperament for test football.
They used him sparingly - his impressive cameos enough to bring the best out of veteran Mils Muliaina who ended 2010 with an IRB World Player of the Year nomination.
But by September 2011, Dagg was irresistible; his form meant he had to start and the All Blacks were in the enviable position of being able to omit the world - class Muliaina.
"You have to ask sometimes how long you can wait with players," says Hansen. "Izzy had been comfortable in our group and, at some stage, some players are going to go from being the student to being the master. That natural progression is what you want."