Netball NZ happy to have Magic prodigy in secondary schools team.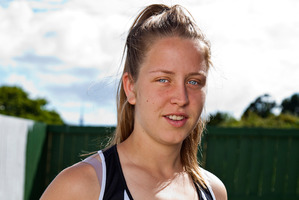 Netball NZ insists no pressure is on Mt Albert Grammar's Jamie Lee Price to make a decision regarding her long-term international future but are more than happy to have the star defender in their New Zealand Secondary Schools team for next month's transtasman tournament.
Not surprisingly, players from the country's top schools teams, MAGS and Tu Toa, dominate the 12-strong New Zealand squad with three from Tu Toa and four from MAGS to play in the tournament which alternates annually between Australia and New Zealand.
This year's tournament, which also involves teams representing Indigenous School Sport Australia, Bukit Jalil Sport School Malaysia, Samoa, Fiji, Aotearoa Maori, Pasifika, Pacific Rim and New Zealand Area Schools, will be held in Rotorua's Energy Events Centre from May 27-30.
After a rigorous week in which 29 trialists were put through their paces in Auckland, NZSS coach Marianne Delaney believes she has selected a team capable of continuing the legacy created by the many victorious New Zealand teams in the past.
"The commitment, desire and dedication to fitness of all trialists made it a difficult job for selectors," said Delaney, who will have former international Julie Seymour as her assistant.
"I am looking forward to working with these exciting young players as it will be a first international hit-out for most of them."
Price, daughter of Aussie and Warriors league legend Steve Price, will not have to declare any long-term allegiance until she is selected at under-21 level.
She has not been selected for this year's World Youth Cup in Scotland but when that time comes Price will have to make her call as that age group falls under the umbrella of the International Federation.
Until that time, the national body here simply want her to enjoy her netball and hopefully help the secondary schools team win another transtasman battle.
There will also be interest in the performance of Rangitoto College's Penina Davidson, who has been playing netball for only a year after a successful representative basketball career.
Tu Toa mid-courter Kayla Williams, 18, is the oldest in the squad and MAGS shooter Maia Wilson, 15, the youngest.
The New Zealand SS team will have a three-day camp early next month as final preparation for the tournament, of which New Zealand have won eight out of 11 since its inception in 2002. New Zealand have won four of the last five.
NZ secondary schools team
Shooters: Emma-May Murray-Fifita (Tu Toa), Chiara Semple (MAGS), Shaani Temata Frost (Tu Toa), Maia Wilson (MAGS).
Mid court: Dawn De Bruin Wakelin (Cambridge HS), Sam Sinclair (John Paul College), Whitney Souness (St Marys, Wellington), Kayla Williams (Tu Toa).
Defence: Penina Davidson (Rangitoto), Holly Fowler (MAGS), Jamie Lee Price (MAGS), Fa'amu Ross (Avondale).